Colorado State University Updates 2021 Atlantic Hurricane Season Outlook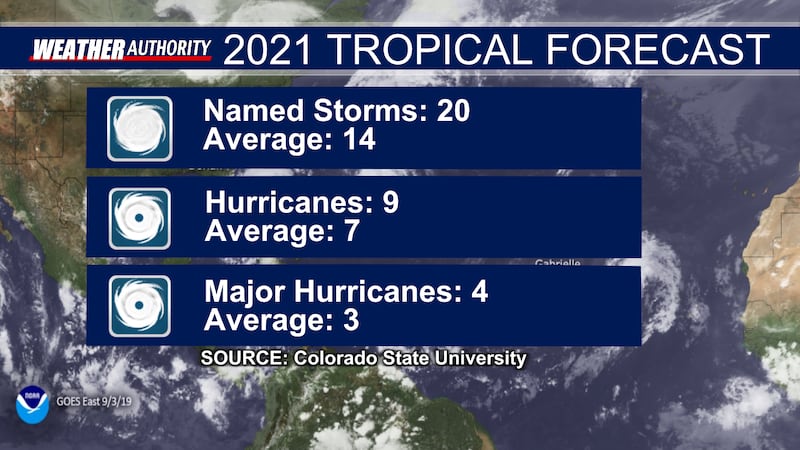 Published: Jul. 10, 2021 at 7:53 PM CDT
|
Updated: Jul. 10, 2021 at 9:25 PM CDT
MONROE, La. (KNOE) - On July 7, 2021, Colorado State University released its seasonal hurricane forecast and called for an active Atlantic hurricane season. The new forecast calls for 20 named storms (including the 5 that have already formed this year), 9 hurricanes, and 4 major (Category 3 or above) hurricanes.
Back in April, CSU released its first forecast for the 2021 Hurricane season. Earlier this year, CSU forecasted 17 named storms with 8 of them becoming hurricanes and 4 of those becoming major hurricanes (Category 3 or above). If we compare this to our seasonal average based on the 1991-2020 Atlantic hurricane seasons of 14 named storms and 7 hurricanes, it was already looking like an active season.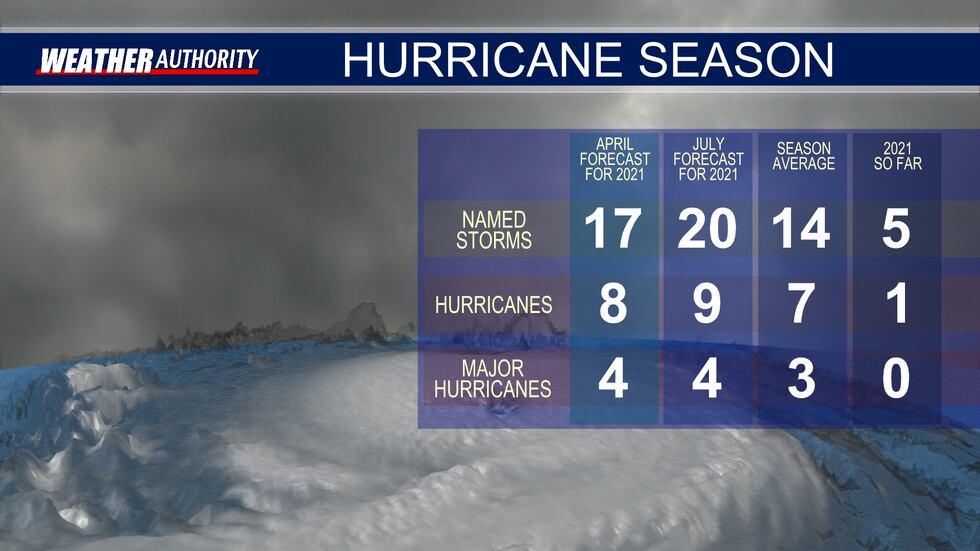 So why did CSU decide to increase the number of named storms and the number of hurricanes?
Well, there is the possibility of La Niña conditions later in the season. According to NOAA's Climate Prediction Center, we will see "La Niña potentially emerging during the September-November season and lasting through the 2021-22 winter (66% chance during November-January)."
La Niña can help make atmospheric conditions more conducive for tropical cyclones to form the Atlantic. With a La Niña system, we would see weakening wind shear over the Caribbean Sea and Atlantic Basin which is ideal for tropical development.
It is also worth noting that last year was also a La Niña year and we saw a record-breaking season with 30 named storms of which 14 became hurricanes.
Read Colorado's full forecast here: https://tropical.colostate.edu/Forecast/2021-07.pdf
Copyright 2021 KNOE. All rights reserved.