Update: Men accused in slitting of dog's throat on social media arrested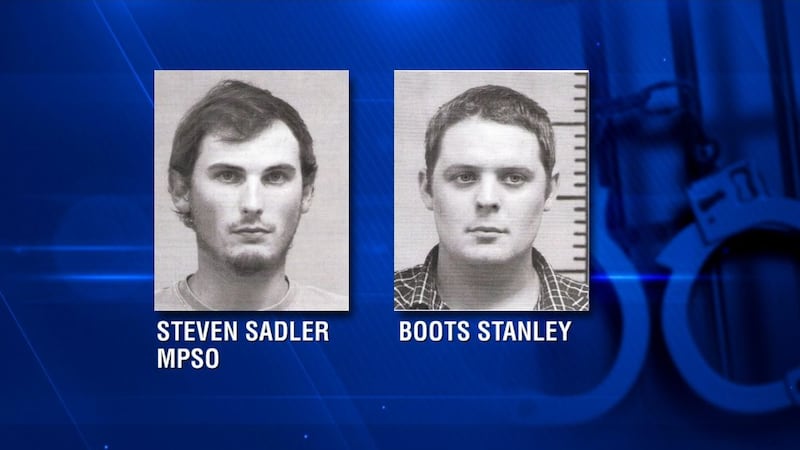 Published: Aug. 24, 2016 at 10:23 PM CDT
Update: Two men accused of slitting a dog's throat in a video that has gone viral have been arrested. But, they are out on bond Thursday evening. Steven Sadler and Boots Stanley face cruelty to animal charges in Morehouse Parish.
Previous Story:
Two Arkansas men are wanted in Bastrop, after they were accused of slitting a dogs throat, in a video thats gone viral. The video was posted to Snapchat, but recorded on someone else's phone, and shared to Facebook.
Bastrop Police went to the horse auction pen known as the "The Bastrop Louisiana Kill Pen" Wednesday evening, looking for Steven Sadler and Boots Stanley. That's where the two men were supposed to turn themselves in, but never showed up.
Mitchell Stanley, the pen's owner, said he knew nothing about the incident, or either of the two suspects, even though one of them has the same last name.
Police have yet to charge the men, but plan to issue warrants for their arrest Thursday morning.