Trooper George Baker to be honored at private memorial service; procession to follow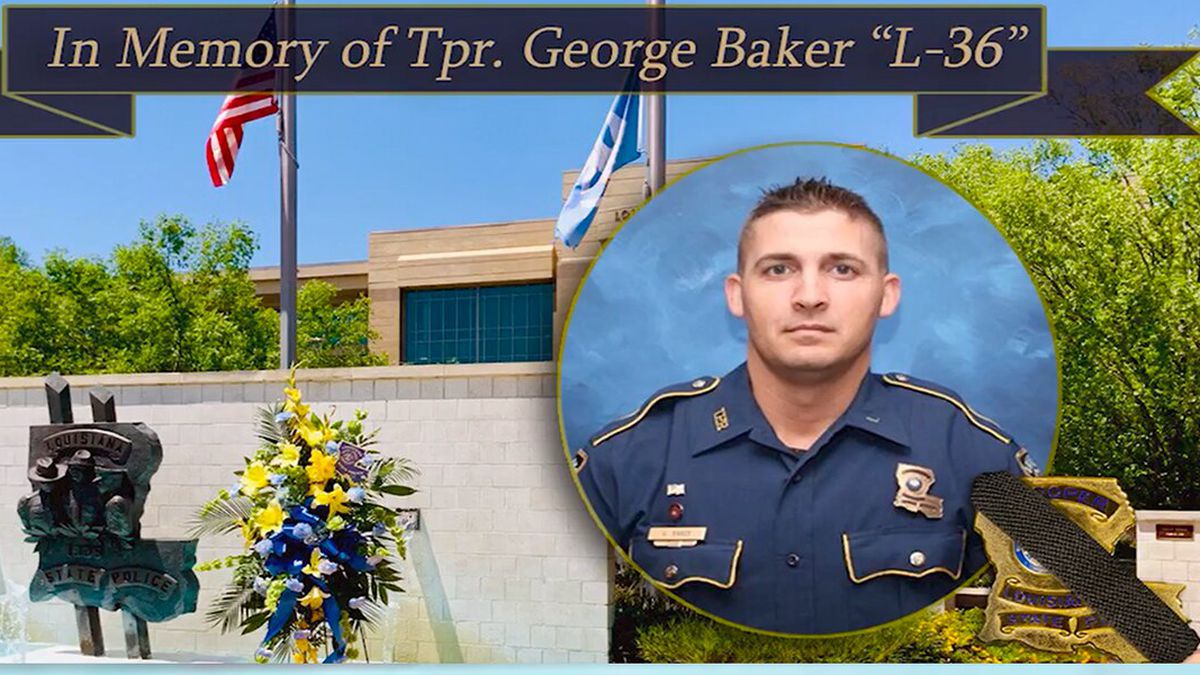 Published: May. 27, 2020 at 2:26 PM CDT
Louisiana State Police Trooper George Baker will be laid to rest Thursday, May 28 after a private memorial service in Hammond.
The private service is scheduled for 10:30 a.m. at the University Center at Southeastern Louisiana University (SLU).
Only Trooper Baker's family members, fellow state police Troopers, and uniformed law enforcement colleagues will be allowed at the service.
Officials say due to social distancing guidelines, inside seating will be limited and law enforcement agencies are asked to send a minimal amount of representatives. All attendees will be screened with temperature checks and the use of masks and social distancing will be strongly encouraged.
Louisiana State Police will live stream the memorial service on its Facebook page for those who are unable to attend.
Law enforcement agencies are invited to participate in the procession from SLU to the Lighthouse Baptist Church in Albany.
Members of the public can demonstrate their support for Trooper Baker and his family by lining the procession route use the map below. The procession start time is tentatively scheduled for 12:15 p.m. Thursday.
Copyright 2020 WAFB. All rights reserved.