Toy safety this holiday season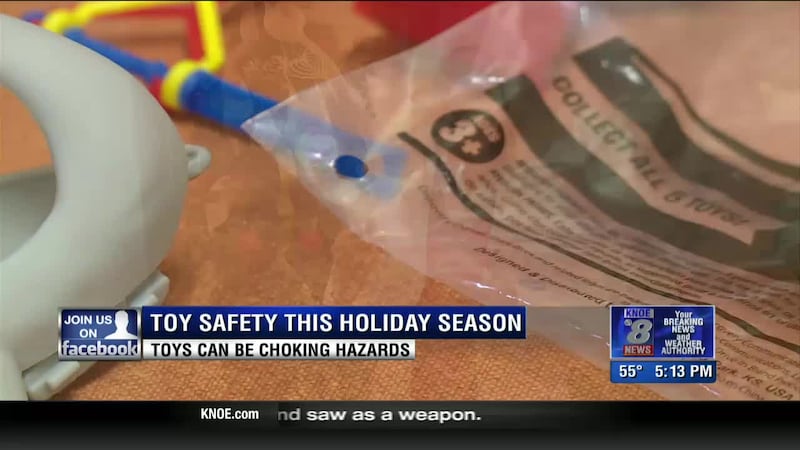 Published: Dec. 1, 2016 at 6:00 PM CST
Toys like these are more popular than ever this year, but Nurse Practitioner Caroline Carpenter says before you hit the stores to buy it's important to remember some toys can be harmful.
"You want to keep in mind age appropriateness and you want to buy for their particular age so if it's a small child you wouldn't want little moving parts that could break off and cause potential choking hazards," says Carpenter.
The U.S. Consumer Product Safety Commission says there was more than 180,000 toy related ER visits last year and more than a dozen deaths because of choking.
"If parts can potential break off and fit in area like the size of a toilet paper tube then that's a potential choking hazard," says Carpenter.
She says warning labels and age restrictions on boxes are very important.
"Batteries are something to be very mindful of particular the little button batteries that the children can pop those out and place them in their nose or choke on them the acid in the battery is potential life threatening," says Carpenter.
With tech toys becoming more popular than ever Carpenter offers this advice.
"Screen time such as electronic devices is not recommended under the age of two and for school age children they recommend you let it to one hour daily," says Carpenter.
Instead she encourages people to get gifts that motivate kids to go outside.