Talking Food with Cory Bahr: Cranberry Sour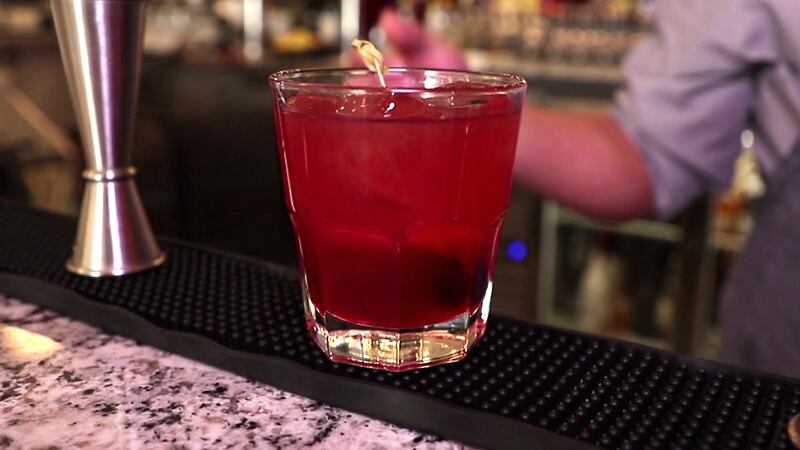 Published: Nov. 20, 2019 at 4:06 PM CST
The following is a transcription of Cory's video.
Cory: I'm Chef Corey Bahr and today we're behind the bar here at Parish Restaurant with our bar manager, Wesley Winnon, who comes up with all these crazy great cocktails for the holidays, and today he's going to walk you through one of our new favorites. It's our cranberry sour.
Wesley Winnon: Today we're going to be doing a cranberry sour. What I've done is I've made a simple syrup with some fresh cranberries, Fiji apples, Granny Smith apples, some cinnamon and lemon and lime zest, and we let that steep for about 24 hours to make an amazing cranberry syrup. So what we're going to do is we're going to add two ounces of whiskey to our cocktail. The recipe is super simple, great for parties, and then we're going to take some fresh squeezed lemon juice, about a half ounce depending on how sweet or tart you want your cocktail. And then we're going to add our cranberry syrup. And usually just depending on sweetness, I do about an ounce and a half just to get all those fall flavors in there. After that. We just add ice. And we're gonna garnish it with a cherry. Now garnish you can go either way. You can do lemon wedges. I like to put a cinnamon stick in mine every now and then just to give it that fall look. There we have Parish Restaurant's cranberry sour.
Cory: Hey, if you want to cook this recipe for yourself, go to KNOE.com and click on Talking Food.