Security at Pecanland Mall called into question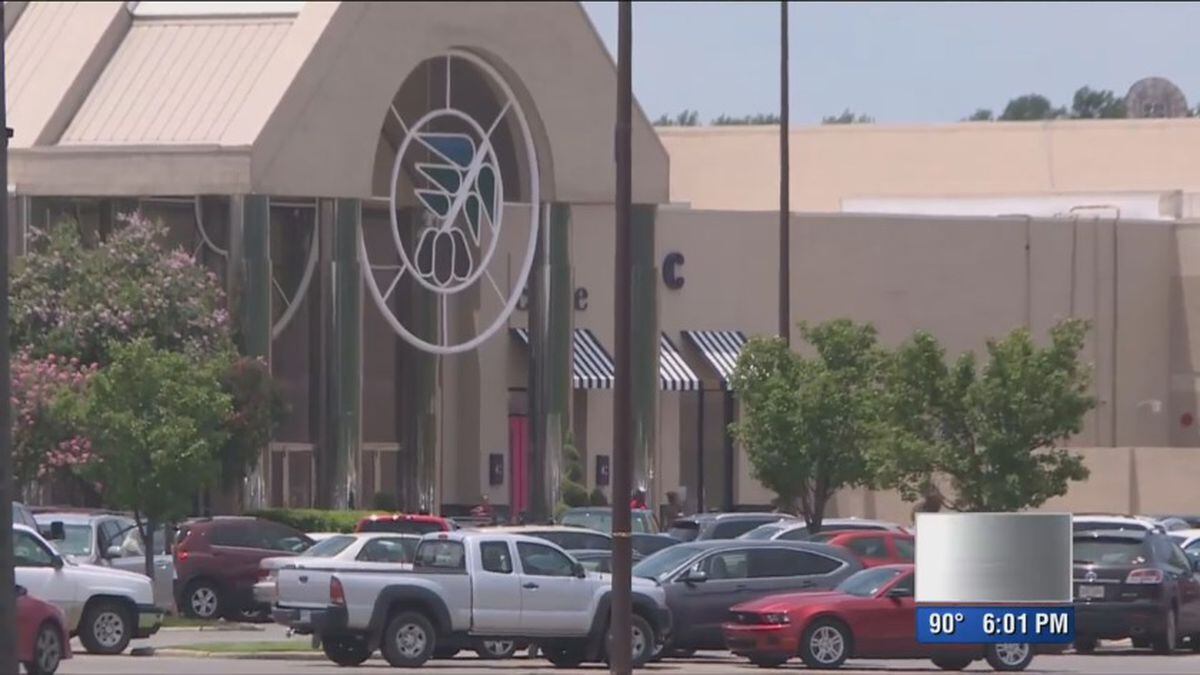 Published: Jul. 5, 2017 at 6:56 PM CDT
Shoppers wonder if security is tight enough at Pecanland Mall after a man allegedly pulled out a gun during a fight there and another fight was caught on camera.
On July 1st, DeaJhon Wright was arrested for allegedly bringing a gun into the mall during a fight. He says his friend pulled the trigger but it jammed.
Days later a brawl was caught on camera that lit up social media before it was deleted.
The woman who recorded it says she doesn't know how it started, but says it happened more than once that day.
Shoppers are split on how security handles violent situations like these.
"I've seen security everywhere, and they're doing their job it looks like, getting the shoplifters," says a worker at the Daily Press across the street from the mall.
"They should be armed," says Troy Hendrix. "It shouldn't be mall security, it should be Monroe City Police. If someone has a gun in a public place, they shouldn't walk out."
Pecanland Mall management would not address the situation with KNOE despite repeated requests, and referred us to Monroe Police.
MPD says the mall is privately owned, so they can't discuss their security operations, but they do say the mall is patrolled 24 hours a day.
MPD statement in full:
"The Pecanland Mall is a privately-owned retail development, so unfortunately, we are not at liberty to discuss their security protocols in great detail. However, the Pecanland Mall does have a 24-hour security force that provides constant parking lot patrols and foot patrols inside of the mall.
Pecanland Mall also partners with the Monroe Police Department to provide an off-duty police detail to provide additional security as it relates to their 24-hour security force.
The Monroe Police Department and the Pecanland Mall have worked together over the past 10 years to ensure our largest retail provider maintains a safe environment for mall patrons. Annual active shooter exercises at the Pecanland Mall have been conducted over the past several years that include the Monroe Police Department and Ouachita Parish Sheriff's Office SWAT teams that train to respond and address an active shooter incident.
The Pecanland Mall security protocols and procedures along with the swift response of the Monroe Police Department worked in catching and arresting the suspect before he fled the property. No venue is immune to the bad action(s) of one person or group of individuals. Also, the bad action(s) of one or group of individuals does not define whether a venue is safe or unsafe.
For decades, the Pecanland Mall has implemented security procedures and partnered with the Monroe Police Department in creating a safe environment by conducting initiatives, such as the Holiday Saturation Patrols, during the holiday shopping season. This initiative consists of setting up our departments' mobile command center where specialized officers work out of during the holiday season.
Our city and police department is committed to the continued partnership with the Pecanland Mall to ensure that a safe environment is maintained for our citizens and visitors."