Officer who killed unarmed, sobbing man to get $31,000 a year pension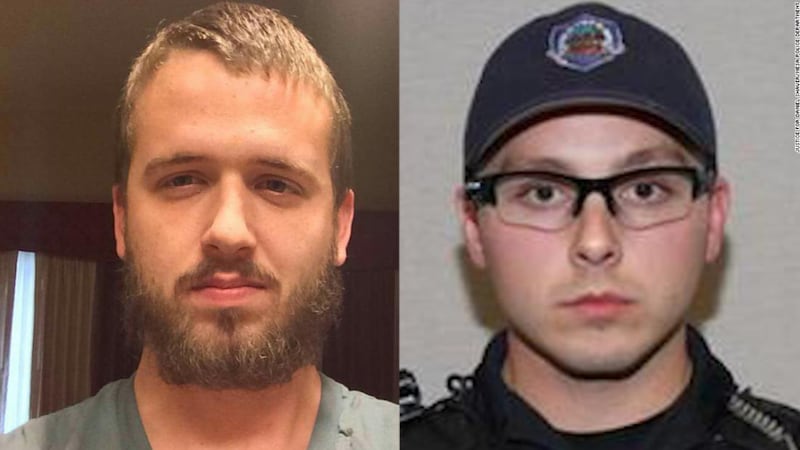 Published: Jul. 17, 2019 at 5:56 PM CDT
A police officer who was acquitted of murder after he killed an unarmed man in an Arizona hotel will get thousands of dollars a month for the rest of his life, according to information newly obtained by the media.
According to ABC 15, 28-year-old Philip Mitchell Brailsford will get a special $31,000-a-year pension, tax-free, after killing Daniel Shaver in the hallway of a La Quinta Inn & Suites in Mesa, Arizona.
Shaver, a 26-year-old father from Texas, was in Mesa for business when he was killed on January 18, 2016.
Police were called on Shaver after someone reported that he brandished a rifle at the window of his hotel room.
During the police encounter, Shaver and a woman came out of the room and were ordered onto the ground. Officers threatened to shoot them if they did not comply with the officers' subsequent commands exactly. After the woman is taken into custody, video shows Shaver sobbing and attempting to comply with the officers' list of specific orders. He appears to be confused or unnerved by the commands given by officers to raise his hands in the air and crawl toward officers. Seconds later, as Shaver was crawling forward, he appears to reach toward his waistband and Brailsford opens fire, killing Shaver. His hand was empty. No gun was found on Shaver's body.
Full video of the shooting was released online.
. (WARNING: GRAPHIC CONTENT)
Shaver's rifle, which was in his hotel room, was determined to be a pellet gun he used as a pest control worker. It was also determined that he was intoxicated during the encounter.
Brailsford was charged with second-degree murder and reckless manslaughter in the case but was found not guilty by a jury in December of 2017. The trial lasted about six weeks.
Brailsford was fired in 2016 after the incident for a policy violation. The AR-15 he used in the shooting had the words "You're F****d" etched into it. Brailsford immediately appealed. In 2018, an agreement was reached with the city and he was temporarily rehired, but only on paper. Brailsford argued that he suffered from post-traumatic stress disorder after the shooting and was allowed to medically retire.
www.azfamily.com/news/former-mesa-officer-philip-brailsford-acquitted-of-murder-now-medically/article_abf74d34-a405-11e9-9ae0-6fcf7263107f.html>You can read more about this here.
ABC 15's report says Brailford will get $2,569.21 a month. He will also receive a "neutral reference" for any future employment.
.
. The family also filed a multimillion-dollar lawsuit in the case.
A Facebook group seeking
is still very active.