No injuries in Calhoun school bus accident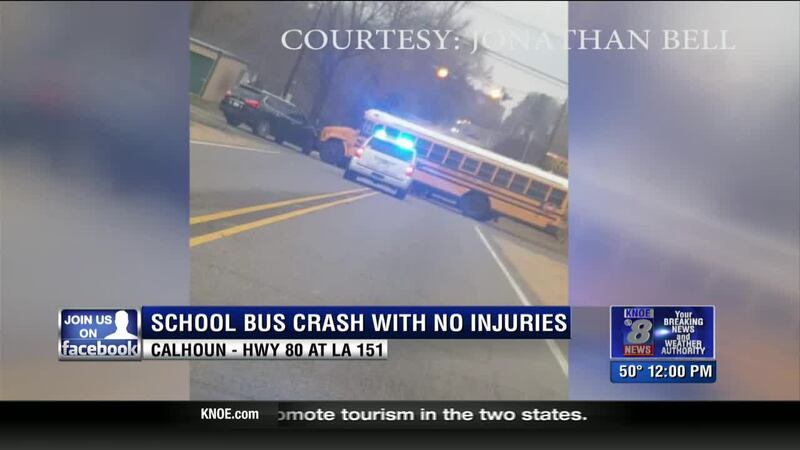 Published: Dec. 7, 2016 at 2:16 PM CST
Students are safe and sound Wednesday afternoon after a morning school bus crash in Calhoun.
It happened at the intersection of Highway 80 and Highway 151 causing traffic to back up.
Drivers who witnessed the crash tell us a car pulled out in front of the bus leaving the bus driver with no time to stop.
State police tell us no one was injured.