New poll shows Edwards and Rispone in a tight race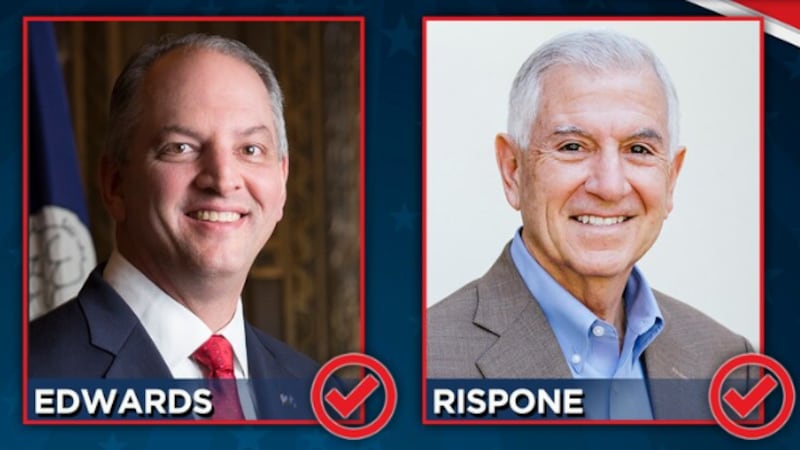 Published: Oct. 30, 2019 at 5:00 PM CDT
A new poll released on Oct. 30 shows a tight race between incumbent Governor John Bel Edwards and his Republican challenger Eddie Rispone.
The poll was released by Edgewater Research and My People Vote on Wednesday.
According to the poll, 50.3% of respondents favor Edwards and 46.6% of respondents favor Rispone. 3.1% said they were undecided.
Support is mostly along party lines. Only 11% of Democrats crossed party lines to support Rispone. Only 13% of Republicans showed support for Edwards. Among voters who are neither Democrat nor Republican, Edwards has 48% support while Rispone has 39%.
The poll surveyed 722 likely voters. 310 identified as Democrats, 303 identified as Republicans, and 109 voters identified as "Other."
The survey also found that 55.4% of respondents did not support impeaching President Donald Trump.
The poll was conducted over landlines and VIOP, but not cellphones due to FCC regulations.
.
Election day is Nov. 16.