Monroe City employees put together hygiene kits for the homeless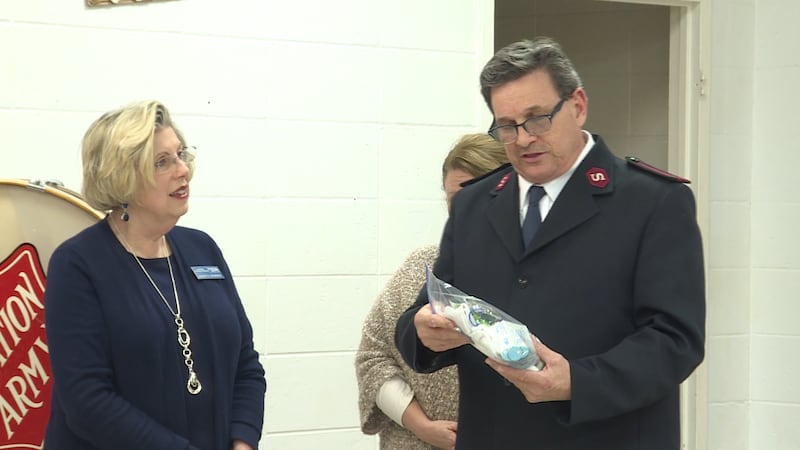 Published: Feb. 25, 2020 at 6:46 PM CST
Monroe city employees put together hygiene kits for the homeless on Tuesday.
According to officials, through a partnership with the United Way of Northeast Louisiana, the employees raised over $1,000 and were able to put together more than 200 kits.
The kits included items such as toothbrushes, soaps and deodorants.
"I know it's not a whole lot, but these are just small things that we take for granted," said city employee Tomeykia Morehead.
The kits were delivered to the Desiard Street Shelter and the Salvation Army in Monroe.
Salvation Army Captain Jerry Casey said he used to be homeless. He spoke about how these acts of kindness can make someone in that position feel.
"You know we feel part of, we feel worthy of, we feel I do count. I do matter. I'm not this nothing person. I'm a good person. And you know what? I'm going to go out, and I'm going to do something, and I'm going to help someone else today. It's a positive, positive way to help the community help itself," Casey said.
Kristie Hodges, director of Homeless Services for The Wellspring non-profit, said the perception that people are homeless because they're lazy or on drugs is not the case.
"Typically, the homeless are the working poor," she said.
Hodges said projects like these can help someone's emotional well-being while they're trying to help themselves.
"Those hygiene kits come in very handy so that they can take a shower so that they can feel better when they go to appointments, whether it's social services appointments, or appointments trying to get back into housing or employment," she said.