Monroe City School Board addresses computer system debacle at board meeting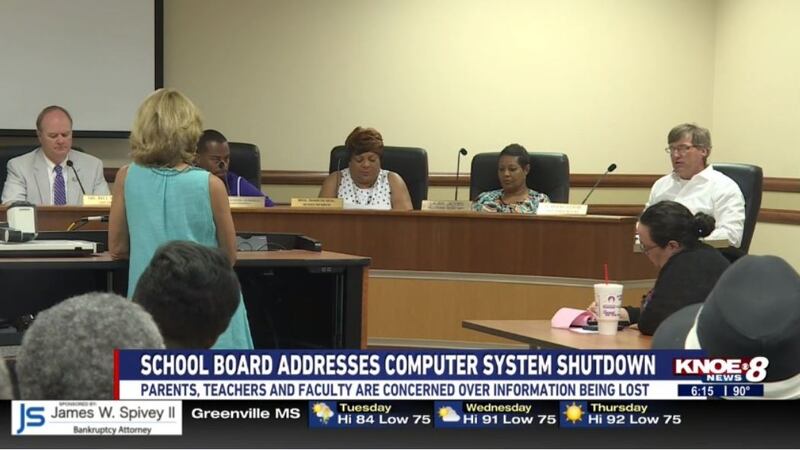 Published: Jul. 16, 2019 at 6:11 PM CDT
The Monroe City School district's computer system shut down last week. According to Superintendent Dr. Brent Vidrine, the system is back up and running, but others are still confused about what happened to the system in general.
Parents, teachers, and faculty members expressed concerns at the school board meeting on Tuesday.
"We were attacked by a virus that took our system down," said Vidrine.
"We were hacked, we are addressing it, and I was very impressed by the response our school system has seen in our addressing the hack," said Bill Willson, President of the Monroe City School Board.
Despite the concerns regarding information loss, Vidrine assures that is not the case.
"We are fully operational we have been, and there was nowhere a time that we were not operational," said Vidrine.
There were also concerns this was a ransomware attack. This is when computer system access is denied in exchange for ransom.
"We were never contacted by anybody in that nature. They were given some email addresses but we did not contact anybody we had our systems protected," said Vidrine.
He says in order to isolate the virus, the system was shut down to scan each individual server. The shutdown started last Tuesday in an effort to save the servers.
"At the time we were scanning all of our systems to make sure that we had the virus taken care of, eliminated from all of our systems," said Vidrine.