Monroe City Council drops food truck regulations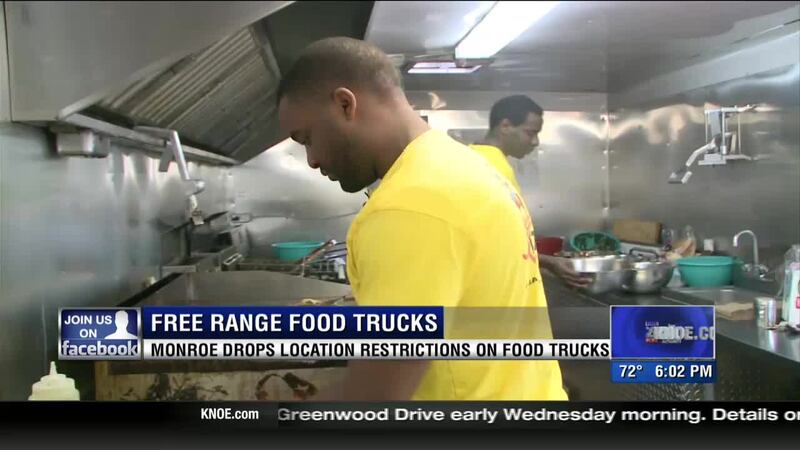 Published: Dec. 28, 2016 at 4:20 PM CST
For Jamaro Hill and his friend Larry, food is family.
"I've been cooking all my life, since I'm 14 years old," Hill said. "It's just something I was taught from my parents. You have to eat, and you know we weren't raised off fast food. We were raised on eating out the kitchen. So, I love to cook."
And 90 days ago, Hill took that love on tour, starting "The Cookout" food truck, because to him, it's an untapped market.
But, not for long. Tuesday night the Monroe City Council dropped location restrictions on food trucks. It makes these trucks mobile for the first time.
"There were some business owners that were very concerned about food trucks competing against them," Monroe Mayor Jamie Mayo said. "But, of course, the way we see it, it's competition. And so, competition is good."
So now, "The Cookout" and others like them can flip their burgers, and toss their wings, from North 18th, all the way to South 2nd.
"I've heard so many good things about the young fellas and their burgers," "The Cookout" patron Earnest Johnson said. "So, i tried them, and they are second to none."
"Small businesses are vital to our community," "The Cookout" patron Allison Hamilton said. "And it helps our community grow."
Grow...in more ways than one.
"Fun, eating is fun man," Hill said, "Come on now, everybody loves eating."