Mississippi Sen. Cindy Hyde-Smith makes joke about "public hanging"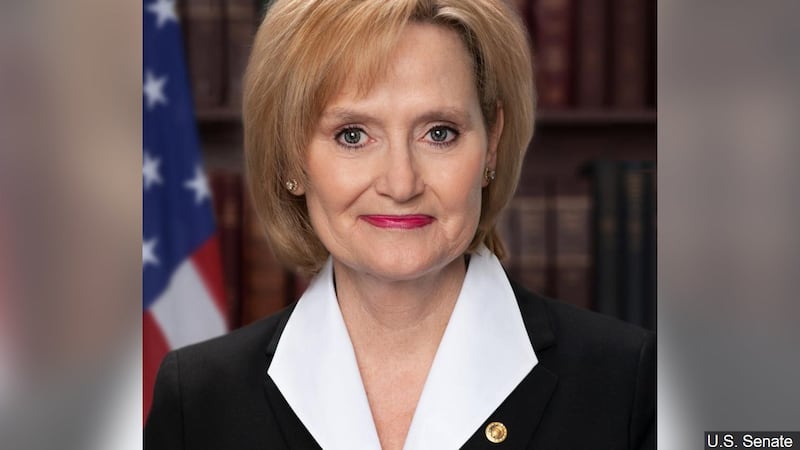 Published: Nov. 12, 2018 at 10:50 AM CST
A newly published video shows Sen. Cindy Hyde-Smith, a white Republican from Mississippi, praising someone by saying: "If he invited me to a public hanging, I'd be on the front row."
Hyde-Smith, who faces a black Democratic challenger in a Nov. 27 runoff, said Sunday that her Nov. 2 remark was "exaggerated expression of regard" for someone who invited her to speak and "any attempt to turn this into a negative connotation is ridiculous."
Mississippi has a history of racially motivated lynchings of black people. According to the NAACP website, between 1882 and 1968, there were 4,743 lynchings in the U.S., and nearly 73 percent of the victims were black. Mississippi had 581 during that time, the highest number of any state, the site reads.
Hyde-Smith is challenged by former congressman and former U.S. agriculture secretary Mike Espy.
"Cindy Hyde-Smith's comments are reprehensible," Espy campaign spokesman Danny Blanton said in a statement Sunday. "They have no place in our political discourse, in Mississippi, or our country. We need leaders, not dividers, and her words show that she lacks the understanding and judgment to represent the people of our state."
The video was shot in Tupelo, in front of a statue of Elvis Presley, who was born in the city in northeastern Mississippi. It shows a small group of white people clapping politely for Hyde-Smith after a cattle rancher introduced her.
"I referred to accepting an invitation to a speaking engagement," said Hyde-Smith, who is also a cattle rancher, in a statement Sunday. "In referencing the one who invited me, I used an exaggerated expression of regard, and any attempt to turn this into a negative connotation is ridiculous."
Hyde-Smith and Espy each received about 41 percent of the vote in a four-person race Tuesday to advance to the runoff. The winner gets the final two years of a term started by longtime Republican Sen. Thad Cochran.
Republican Gov. Phil Bryant appointed Hyde-Smith to temporarily succeed Cochran, who retired amid health concerns in April. She will serve until the special election is resolved.
Espy in 1986 became the first African-American since Reconstruction to win a U.S. House seat in Mississippi, and if he defeats Hyde-Smith, he would be the first African-American since Reconstruction to represent the state in the U.S. Senate.
Hyde-Smith, who is endorsed by President Donald Trump, is the first woman to represent Mississippi in either chamber of Congress, and after being appointed is trying to become the first woman elected to the U.S. Senate from the state.
Lamar White Jr., publisher of a left-leaning Louisiana news site called The Bayou Brief, tweeted the video on Sunday. White told The Associated Press he received the video late Saturday from "a very reliable, trusted source," but he would not reveal the person's name. He said that source received it from the person who shot the video.
White said he believes he received the video because he has been writing about racism in the South for about a dozen years.
"There's no excuse to say what she said," White said of Hyde-Smith.
The national NAACP president Derrick Johnson, who is from Mississippi, tweeted Sunday that Hyde-Smith's "shameful remarks prove once again how Trump has created a climate that normalizes hateful, racist rhetoric from political candidates."
A Republican activist who initially supported another candidate in the special U.S. Senate election said he will vote for Hyde-Smith in the runoff, even though he considers her a weak candidate.
"That comment about 'a public hanging' is much ado about nothing," said Scott Brewster of Brandon, who is white. "She's not very smart and made a tone deaf comment. It doesn't make her a racist."
A Republican state lawmaker in Mississippi, Rep. Karl Oliver, came under sharp criticism in May 2017 after he posted on Facebook that people should be lynched for removing Confederate monuments.
Arthur Jones II contributed to this report.
© 2018 CBS Interactive Inc. All Rights Reserved. This material may not be published, broadcast, rewritten, or redistributed. The Associated Press contributed to this report.