LA public school teachers to face job reviews based on standardized test scores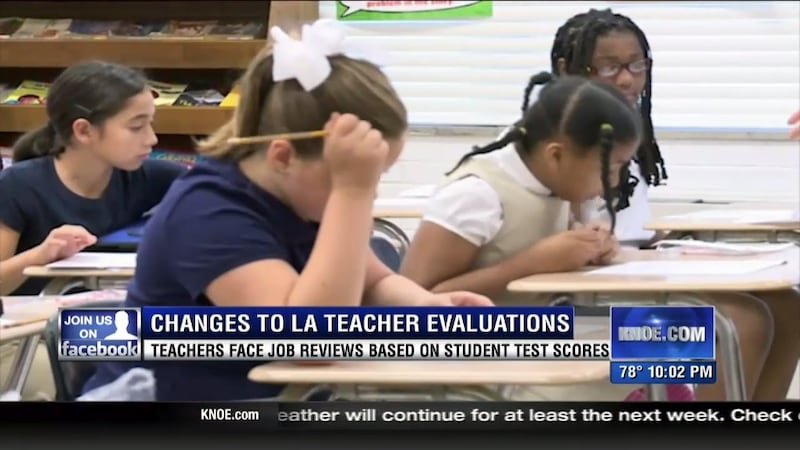 Published: Aug. 8, 2017 at 10:05 PM CDT
After a 4-year delay, around 15 thousand of Louisiana's public school teachers will once again have their annual job reviews linked to their students' standardized test scores.
It is a review method called the Value-Added-Model, or VAM.
The new rules require that 35 percent of a teacher's rating comes from exam scores, 15 percent from learning targets and 50 percent from observations.
VAM was first introduced under former Governor Bobby Jindal's administration during the 2012-2013 school year.
In Ruston, a speaker at a back-to-school event who works for the Lincoln Parish Schools system says the review method is not fair to teachers.
"I don't think it should be based on the teacher. The teachers go in to do their job and do their job well," says Reggie McElroy, Discipline Coordinator for Lincoln Parish Schools. "They're going to give them every bit of knowledge they can. But see, it's up to the kid to be able to receive that knowledge. I don't think a teacher should be penalized for that."
The system will apply to math, science, social studies and English teachers.