LA lawmakers could be running out the clock for daylight saving time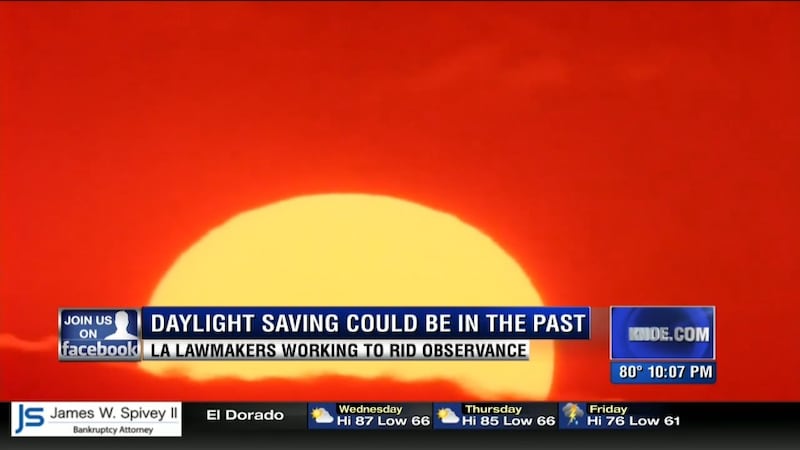 Published: May. 2, 2018 at 10:45 PM CDT
What to do with daylight saving time in Louisiana? It's a conversation starter.
Louisiana lawmakers want a task force to study the impacts getting rid of it altogether. They argue daylight saving effects physical and mental health, lowers productivity and increases wrecks.
Counselor and owner of Aimwell Recovery Center, LLC, Thomas Estis, said it's common for people to come in his office around daylight saving--looking for peace of mind.
"One start losing sleep--then, think about it. Anxiety raises," Estis said.
Lawmakers said Louisiana would either fall back an hour or stay on the current time.
Estis said that way people can stick to one time frame.
"Every organism has its 24-hour regulation. And, just because we think we can change time--we don't change that we skew that situation and create the potential for all these potential accidents," Estis said.
A lot of people think daylight saving time was intended to help farmers, but hat's not true.
In fact History.com said most farmers are opposed to daylight saving time, and have been since it was implemented. They said it disrupts their carefully timed schedules.
Louisiana's proposal to get rid of it passed committee and will head to the house floor.