FBI now involved in search for missing Texas mother and infant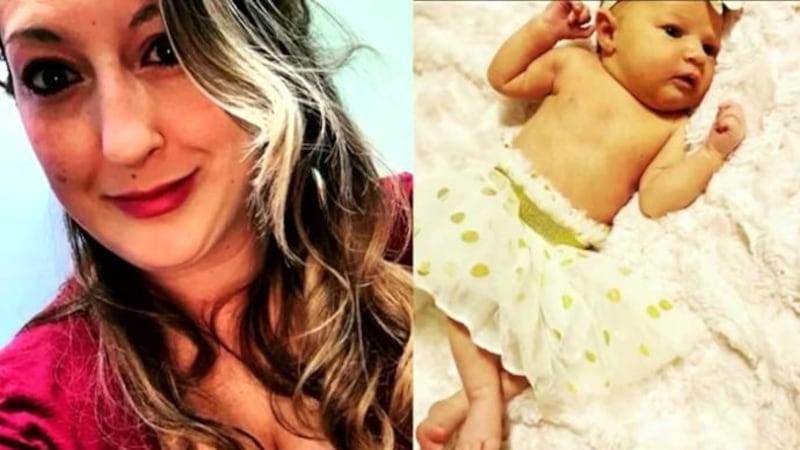 Published: Dec. 17, 2019 at 3:23 PM CST
The F.B.I. and Texas Rangers are now involved in a search for a missing Texas mother and her infant child.
Police in Austin, Texas, held a press conference Tuesday afternoon concerning the disappearance of 33-year-old Heidi Broussard.
Austin police say there's been no trace of Broussard or her baby since Dec. 12. She was last seen dropping off her son at school. The baby's father, Shane Carey, said Broussard and the baby were gone when he got back home from work at 2 p.m. on Dec. 12. Carey said he knew something was wrong when his son's school called asking for someone to pick up the boy.
"I went and picked up my son, and she wasn't home again, so that's whenever I called police," he said.
As of now, police say, they have no evidence that Broussard or the baby have been hurt, but they are not ruling out any possibility.
"Our assumption is that they're alive and the sooner that we can find them, the better. That's why again we ask for the community's assistance, for the public's assistance. And if you see either of them or have any information related to Margot or Heidi and their whereabouts or the circumstances surrounding their past five days, we ask that you contact the Austin Police Department," said Det. Brad Herries of the Austin Police Dept.
Police say they have been working the case continuously since Broussard was reported missing. As of Tuesday afternoon, there is no person of interest in the case.
"So we have an on-going current investigation. I'm not ready to get into anyone that we have as a person of interest. To be perfectly honest with you, this case is unique and that we don't have a person of interest right now. We're exploring every avenue that we have and every possibility. To be perfectly honest, anything is possible at this point. We're working down every angle to try and exclude possibilities and narrow that down to locate Heidi and Margot," said Det. Herries.
Carey said Broussard left her car and baby things behind. He said nothing in their apartment was out of place.
Heidi Broussard is 5′3″. The child, Margot Carey, is three weeks old on Dec. 17. Police say the case does not meet the criteria for an AMBER alert. Anyone with information on this case is asked to call 911 or Austin police at 512-974-5250.
You can watch the full press conference above.