Experts say flu-like illnesses on the rise in Northeast Louisiana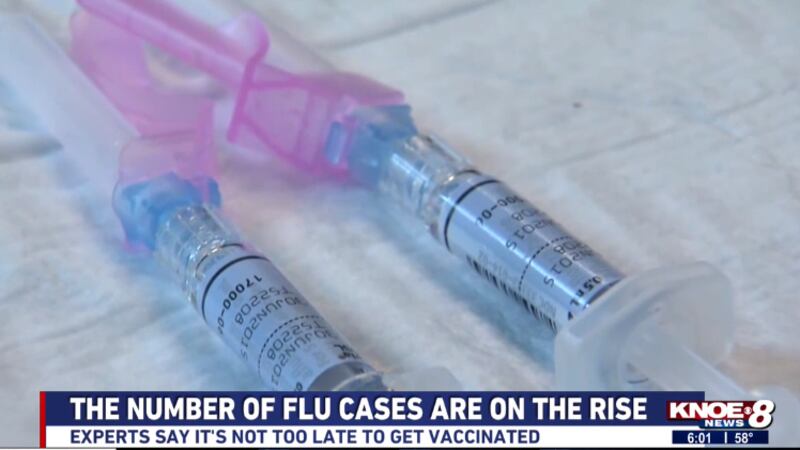 Published: Jan. 2, 2020 at 6:31 PM CST
As of the last few weeks, experts say the number of flu-related cases is on the rise in Northeast Louisiana.
Frank Welch, immunization medical director for the Office of Public Health, said an estimated 6-7% of patients visiting healthcare facilities in the region experienced flu-like illnesses in the week leading up to December 21st.
"Flu is increasing in Region 8, so you want to protect yourself. And the interesting thing about the flu shot is that it goes to work right away, and it takes about 10 days to be fully protected, and that would protect everybody including kids going back to school, and that's important," he said.
Welch said they typically don't see such a high number of flu-related cases at this point of the season. According to a report from the Louisiana Department of Health, the state has had 44,561 cases of flu-like illnesses cumulatively as of December 21st. As of December 23rd of last year, the state only had 13,611 cumulatively.
"Usually our peak of flu season happens in late January or early to mid-February, so it was just interesting to see how soon we got a whole bunch of flu cases," said Welch.
Jeff Toms, the Regional Administrator for the Office of Public Health, said not to believe the myth that it's possible to catch the flu from the vaccine. He said it's still the number one way to fight the flu.