Adopt-A-Pet: Meet Mardi Gras pet parade queen Finley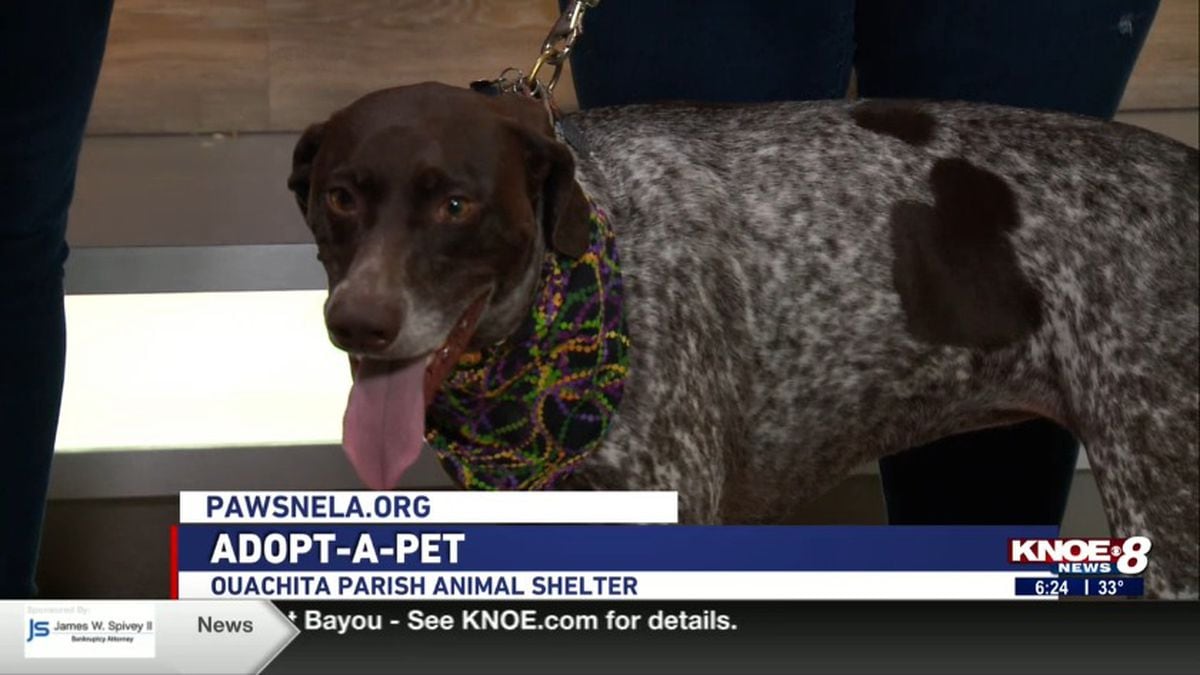 Published: Feb. 14, 2020 at 8:43 AM CST
Friday officially marks Adopt-A-Pet day on Good Morning ArkLaMiss! Roxanne Smith from the Ouachita Parish Animals Shelter joined us Friday morning to discuss the upcoming pet parade.
Saturday, February 15, marks the 14th annual Krewe of PAWS Mardi Grad pet parade.
This year's queen is Sophie's dog, Finley. She's is a 5-year old German Shorthaired Pointer.
Parade registration & children's games are scheduled for 11:00 a.m. Smith says registration is $25 for the first pet and $10 for each additional pet. 12:45 p.m. is the official cut off for registration for the parade.
The parade rolls at 1 p.m. in the 100 block of Commerce Street and proceeds to the Pine Street intersection.
A float and costume contest will start at noon. The official cut off time to register your pet for the contest is 11:45 a.m.
There will be kids' games, merchandise and so much more for everyone to enjoy.
This year's sponsors are Raising Canes, Johnny's Pizza House, Tito's Handmade Vodka, Music City Studios and Vanguard Realty.
All proceeds collected during the parade will serve a big cost towards OPSA's spay and neuter, pet therapy, humane education and rescue programs.
All these great festivities will begin Saturday, February 15, in the 100 block of Commerce Street.