Assistant News Director
Monroe, La.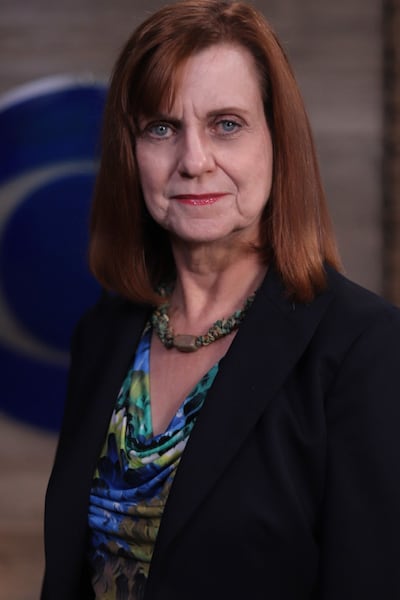 Cj Sartor is our Assistant News Director and Assignment Manager. She handles the day-to-day operations of the news department that gets our shows on television and the web. Chances are, if you call KNOE News, you'll talk to Cj.
A native of northeast Louisiana, Cj grew up watching KNOE. She graduated from the University of Louisiana Monroe when it was Northeast Louisiana University in radio television management, with a concentration in marketing and journalism.
Cj has worked in all aspects of the industry. She began working for an advertising agency prior to graduation, then moved to Jackson, MS and eventually South Pasadena, CA as Marketing Director when cable television was booming. From there, she moved to Atlanta, GA as part of the original staff at The Weather Channel, rising to National Director of Affiliate Relations. When family obligations called, she moved back to Alto, Louisiana and took a job with KTVE as morning news anchor, reporter, and eventually executive producer.
In the early 90's Cj was an Account Executive for KMGC Radio in the Twin Cities. She also founded and ran her own consulting and production company Sartor Associates. From 1992 until the pandemic, Cj wrote, produced, and directed projects for clients that included ULM, Pier 1, Lumen (as CenturyTel, then CenturyLink), the Ouachita Parish Public Library, Centric Federal Credit Union, Haik Humble Eye Center, and Vantage Health Plan. She has worked on motion picture and commercial productions for national brands including Zaxby's and A&E Network. In live television coverage of sports events, she has provided services for ESPN, CBS Sports, NBC Sports, SEC Network, ACC Network, and several overseas networks. Her work has won awards in local, regional, and national competitions. Throughout it all, she has been dedicated to growing and developing the television and film industry in northeast Louisiana.
Cj is married to singer, songwriter, and historian Brian Sivils. They live in Alto in the house her father built in 1932 with their two rescue dogs Lucky and Lucille. They are actively working to complete the restoration of the 150-year-old Alto Presbyterian Church.
Education
University of Louisiana Monroe