2023 Northeast Louisiana general election results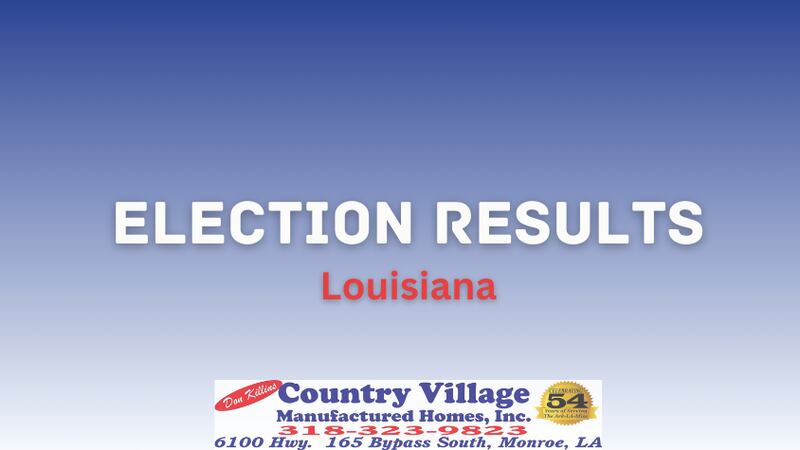 Published: Nov. 18, 2023 at 7:41 PM CST
MONROE, La. (KNOE) - The general election for Louisiana was Saturday, November 18, 2023.
Citizens voted on several runoff races as well as various other races that were not on the primary election ballot.
Statewide races included attorney general, secretary of state, and treasurer. Multi-parish races that impact the Northeast Louisiana viewing area include State House District 21, Board of Elementary and Secondary Education (BESE) District 4, State House District 4, and State House District 18.
There are also four statewide amendment propositions.
Former Louisiana Solicitor General Liz Murrill was elected as attorney general and Rep. Nancy Landry was elected as secretary of state. Rep. John Fleming was elected as state treasurer.
Parish race winners included Rep. Stacey Melerine (BESE District 4), C. Travis Johnson (State District 21), Dem. Joy Walters (State House District 4), Rep. Jeremy S. LaCombe (State House District 18).
(RELATED CONTENT) 2023 primary elections projected winners
Copyright 2023 KNOE. All rights reserved.