2023 general elections: Richland Parish police juror district 7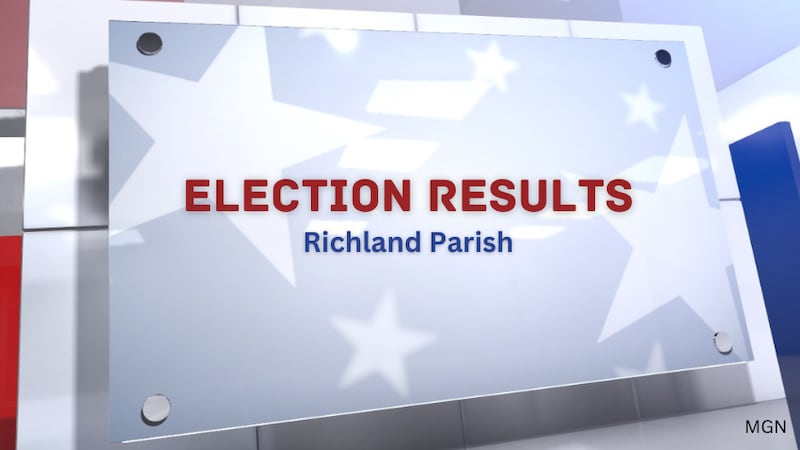 Published: Nov. 18, 2023 at 3:11 PM CST
RICHLAND PARISH, La. (KNOE) - The 2023 Louisiana General Election Day is on Saturday, Nov. 18.
To make it past the primary elections on Oct. 17, a candidate had to do one of two things. If a candidate in a race of three or more candidates received 50% plus one vote, then that candidate automatically won and no runoff election would be held. If no candidate received 50% plus one vote, the two with the most votes advanced to the general elections, which are Nov. 18.
Cecil Reddick (R) and Clay Russell (R) are facing off to see who will be the next District 7 police juror in Richland Parish.
Check back once polls close at 8 p.m. for election results.
RELATED: 2023 primary election projected winners
Copyright 2023 KNOE. All rights reserved.