Madison Parish Sheriff race heading into recount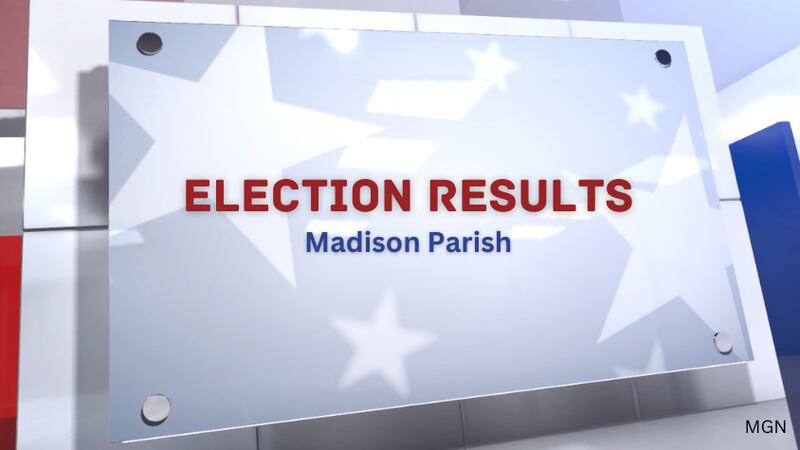 Published: Nov. 18, 2023 at 4:18 PM CST
|
Updated: Nov. 18, 2023 at 9:11 PM CST
MADISON PARISH, La. (KNOE) - Chad Ezell (Ind.) and incumbent Sammie L. Byrd (R) both received 50% of the vote in Louisiana's November 18 general elections.
According to the Louisiana Secretary of State's website, Ezell received 1,571 votes and Byrd received 1,549 votes. With the numbers being as close as they are, there can be a recount.
(RELATED CONTENT) 2023 primary elections projected winners
Copyright 2023 KNOE. All rights reserved.