Subtle Pattern Shift Leading to Rain and Storm Chances
Chief Meteorologist Marcus Walter
Published: Nov. 17, 2023 at 3:52 PM CST
MONROE, La. (KNOE) - After a long stretch of dry weather across the ArkLaMiss, rain chances are finally increasing. The latest forecast for this coming Monday, November 20th, 2023, calls for rain showers, some heavy at times, and even the threat for severe weather. The last time there was a threat for severe weather was back in early September.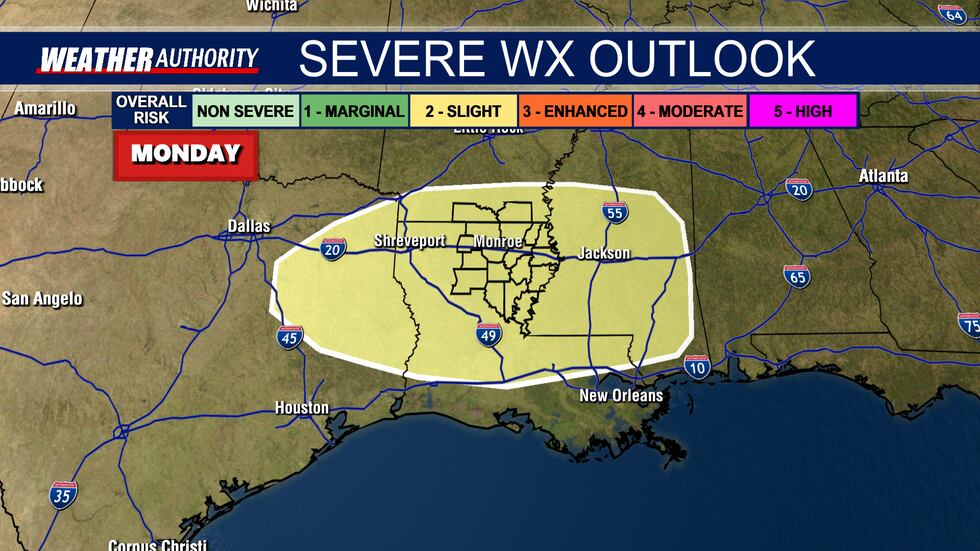 There is even the threat for excessive rainfall across most of Louisiana into parts of Arkansas, Tennessee, Mississippi and Alabama.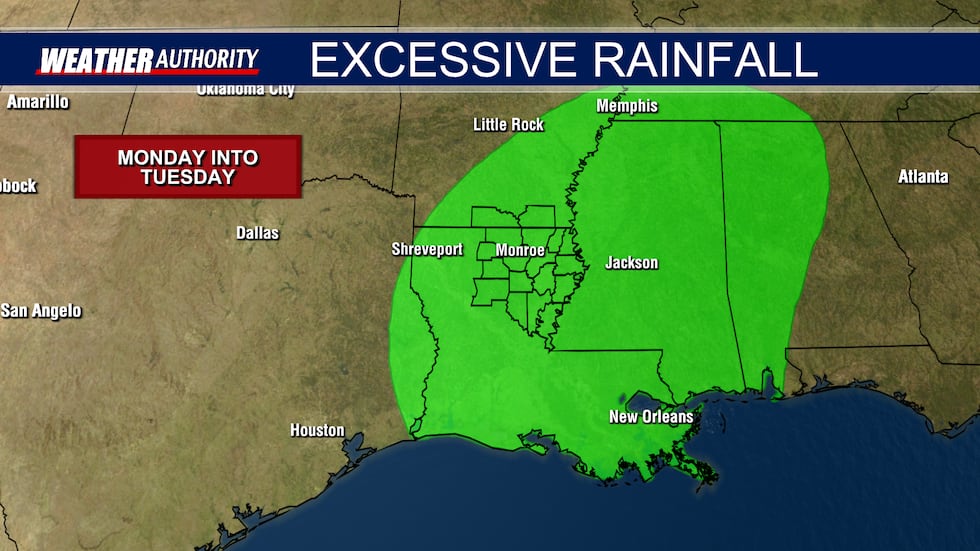 The reason for the increased rain chances is due in part to a subtle weather pattern shift with the season changing from summer to fall, allowing more storm systems to sweep across the ArkLaMiss, bringing more moisture with them. Much of this past summer into early fall, high pressure was the dominate weather feature controlling our weather and keeping the region hot and dry. Now, more cold fronts are sweeping across the region and tapping into Gulf of Mexico moisture, increasing our rain and subsequent storm chances.
Copyright 2023 KNOE. All rights reserved.