State official responds to escape attempt, disturbing violence at Swanson Facility for Youth in Monroe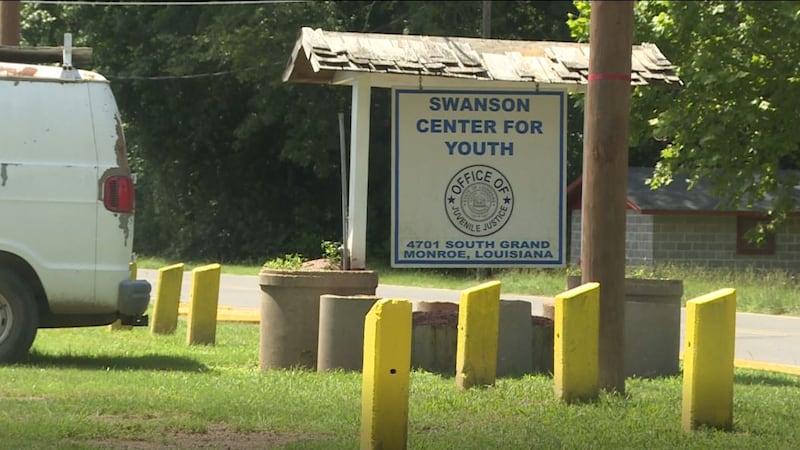 Published: Nov. 17, 2023 at 12:05 PM CST
MONROE, La. (KNOE) - Senator Heather Cloud responded to the disturbing violence and escape attempt that occurred at the Office of Juvenile Justice Monroe Swanson Facility for Youth last night, Nov. 16.
Reports say a violent breakout by youth occurred, resulting in the assault and injury of guards, the destruction of property including security cameras and ceilings, and jeopardizing the safety of staff, residents, and the surrounding community.
Senator Cloud released the following statement:
These violent attacks highlight the imminent risk these unsecured dangerous youth pose to their peers and the OJJ staff tasked with their care. Last night's attempted escape and the violent attacks along with several other reported serious incidents and other facilities provide crystal clear evidence that the decision to relocate these individuals from the secure West Feliciana site, where there was additional protection and safeguards provided by the Department of Corrections, has created opportunities for hazardous and even life-threatening conditions with OJJ secure care facilities. The recent federal court ruling prohibiting the housing of these individuals at the West Feliciana site has not only endangered lives but has also plunged OJJ into a state of chaos and disarray. Such situations not only result in potential injuries or loss of life, but they also impede the agency's ability to recruit and retain new personnel amidst an already strained workforce.
Senator Cloud said the upcoming federal appeals court hearing scheduled for Dec. 5 cannot come soon enough. During the hearing, the court will reassess the decision barring the placement of youth at the West Feliciana facility. She proposed the urgent transfer of level one youth back to the West Feliciana unit.
"The West Feliciana facility is equipped with the necessary resources and trained staff to handle such outbreaks of violence. These individuals must be relocated to care at West Feliciana without delay," Senator Cloud said.
Senator Cloud emphasized the need for immediate action and reassessment to be taken as the safety and well-being of the youth and those responsible for their care is her top priority.
WATCH: ArkLaMiss Crime Watch
Copyright 2023 KNOE. All rights reserved.