VOTE: Johnny's Pizza House Cheerleader Challenge 2023
Scroll down to access voting below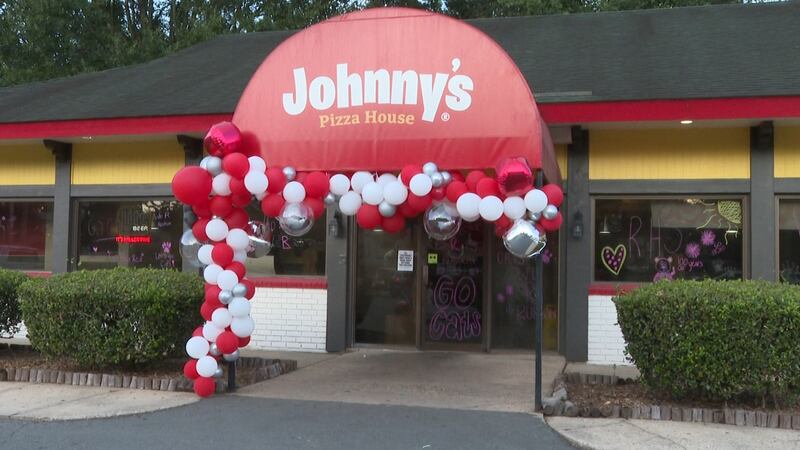 Published: Nov. 14, 2023 at 3:59 PM CST
MONROE, La. (KNOE) - The time has come to cast your vote for your favorite cheerleader team that competed in the 2023 Johnny's Pizza House Cheerleader Challenge!
Throughout the football season, KNOE's LaShanda McQuinn traveled around Northeast Louisiana each Friday morning to showcase the selected team for that week as they decorated their local Johnny's Pizza House in preparation for the football game that evening.
Beginning on Friday, Nov. 17, the ArkLaMiss community can vote on their favorite cheerleading team of the season. Voting ends at 11:59 p.m. on Sunday, Nov. 26. The cheer team with the most votes wins a pizza party hosted by KNOE's very own, Aaron Dietrich!
The teams who competed this year (in order of beginning of the season to end) are as follows:
Click each school to see what they did for their Johnny's Pizza House Challenge
D'Arbonne Woods Charter School
Would you like the chance to refresh your memory on what this season looked like? Don't worry! Check out the video playlist below to watch all of the 2023 Johnny's Pizza House Challenge segments.
Have you made your decision yet? Be sure to submit your vote using the module below!
Voting will open on Friday, Nov. 17 at 8 a.m. and will close on Sunday, Nov. 26, at 11:59 p.m.
WATCH: Friday Night Blitz Highlights 2023
Submit photos
Submit photos of the 2023 football season below!
Copyright 2023 KNOE. All rights reserved.