Governor-Elect Jeff Landry announces new members of administration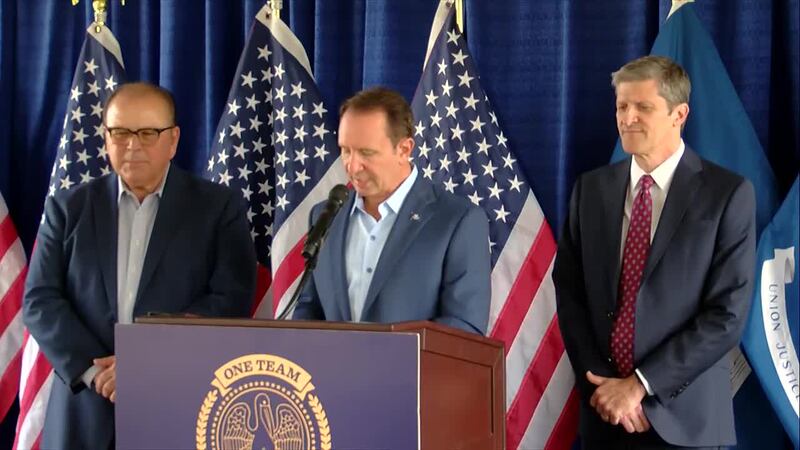 Published: Nov. 8, 2023 at 8:50 AM CST
LAFAYETTE, La. (KPLC) - Louisiana Governor-Elect Jeff Landry announced his choice for commissioner and deputy commissioner at a press conference Thursday morning at the University of Louisiana at Lafayette's Russo Park.
"Two men are going to be tasked with assuring the state is fiscally responsible and responsive to our citizens," Landry said.
Landry selected Taylor Barras as the new commissioner and Patrick Goldsmith as deputy commissioner.
The Louisiana Office of Commissioner is responsible for the finances of the state, including drafting the state budget and presiding over spending of the agencies throughout Louisiana.
"And you look at the budget, I think we can do a better job," Landry said. "We can be better stewards of taxpayer money. And I can think of no two people who I would want to embark upon that process more than these two people."
Barras said transparency in the budget will be key in executing a streamlined process with the state's finances.
"There's no reason for us to not be able to explain everything that's in there and why," Barras said at the conference. "I think once you do that and the legislators have a good understanding of that, it certainly makes the process. Can't take 100 percent of the politics out, but they'll have a transparent budget in from of them no doubt."
Barras, the current assessor of Iberia Parish, served as Louisiana speaker of the House from 2016 to 2020. He also has over 40 years of experience in the banking sector.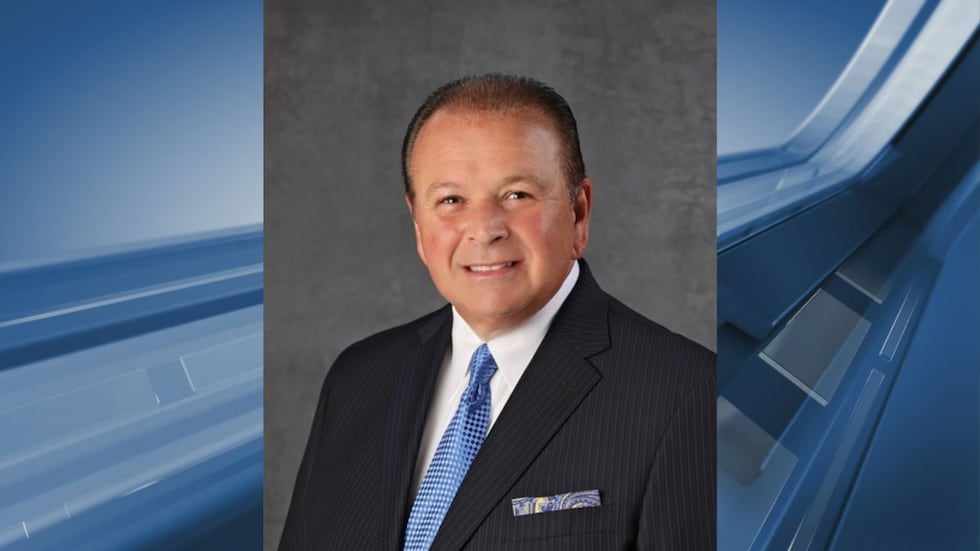 Goldsmith most recently worked as the chief administrative officer in Ascension Parish, having also served as the chief financial officer for the parish. Goldsmith also worked for 19 years with the Louisiana Legislative Auditor's Office and 9 years as the fiscal director for the Louisiana House Fiscal Division.
"With (Goldsmith's) experience and understanding how the budget is built and writing the budget next to someone like Taylor, who's had to usher that budget process through the legislator, I think is an unbelievable winning team," Landry said.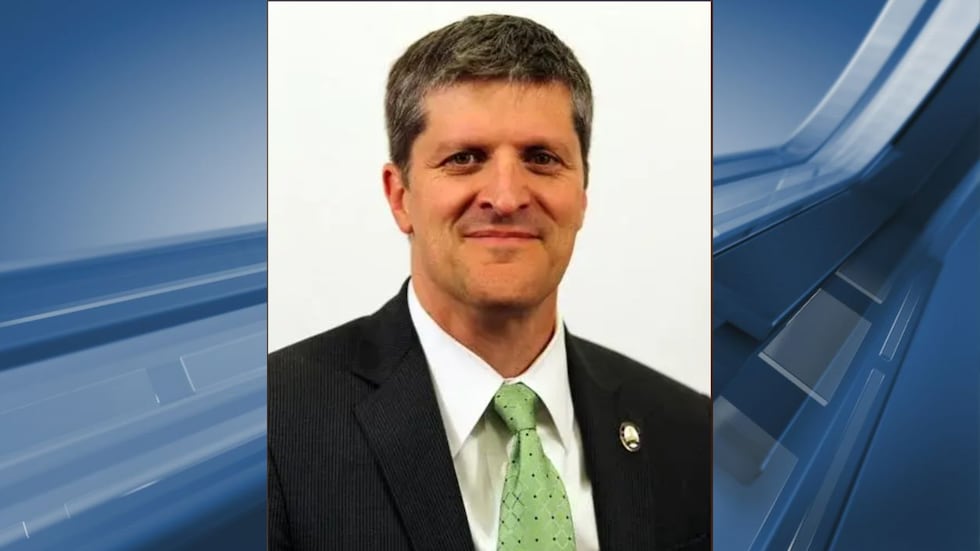 "This is where protecting the taxpayers starts," said Landry, noting the importance of the roles of the commissioner administration.
In a conference on Oct. 25, Landry announced his transition team, which includes:
Transition director Kyle Ruckert

Former U.S. Rep Ralph Abraham

Baton Rouge contractor Lane Grigsby

Shane Guidry, chairman and CEO of Harvey Gulf Marine

Shreveport lawyer Tim Hardy

Lafayette businessman Steve Orlando

Former gubernatorial candidate Eddie Rispone

First lady-elect Sharon Landry
The governor-elect announced additional appointments for his transition team's co-chairs on Nov. 1, including:
Agriculture, Fisheries and Land Management - Joel Broussard

Coast and Environment - Tony Alford and Tim Hardy

Constitutional Reform - Lane Grigsby

Crime and Public Safety - Tony Clayton and Laura Rodrigue

Economic Development and Fiscal Policy - Ben Bordelon and Mandi Mitchell

Energy, Chemical and Maritime Industry - Gray Stream

Healthcare and Hospitals - Keith Myers and Allyson Pharr

Infrastructure - David Madden

Insurance Crisis - Tim Temple and Ross Laris

K-12 Education - Eddie Rispone and Rebecca Boniol

Local and Municipal Affairs - Guy Cormier and Jason Willis

Military Issues - Doug Judice

New Orleans - Boysie Bollinger

Workforce Development and Higher Education - Lee Mallett
Copyright 2023 KPLC. All rights reserved.