Daylight Saving Time Ends This Weekend
Chief Meteorologist Marcus Walter
Published: Nov. 3, 2023 at 3:42 PM CDT
|
Updated: Nov. 3, 2023 at 3:55 PM CDT
MONROE, La. (KNOE) - This weekend it happens. This is the weekend you need to set your clocks back one hour before going to bed on Saturday as Daylight Saving Time ends. Along with changing your clocks, its encouraged to:
- Change batteries in your smoke and carbon monoxide detectors
- Change your weather radio batteries
Setting your clocks back one hour will mean that the sun will rise and set earlier based on time of day.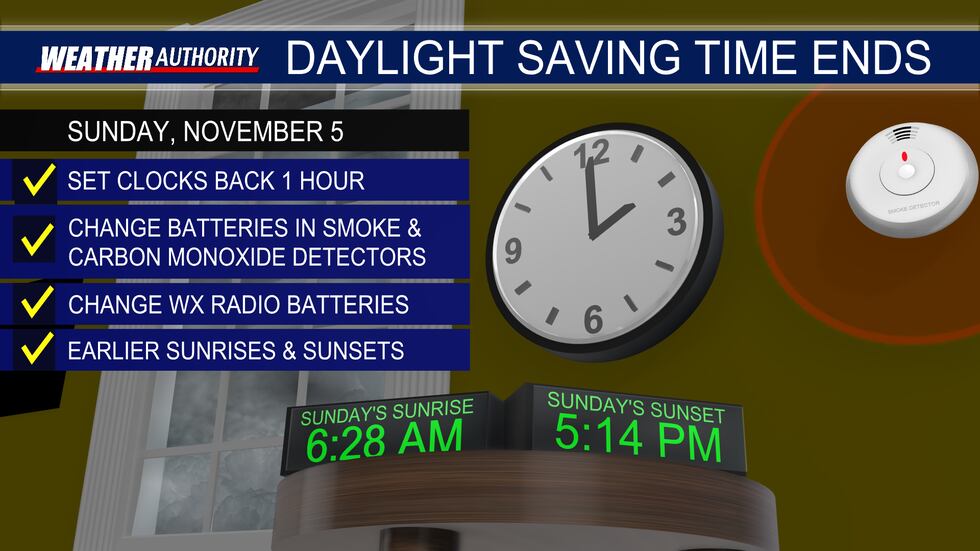 Copyright 2023 KNOE. All rights reserved.