Rick Gallot named as UL System President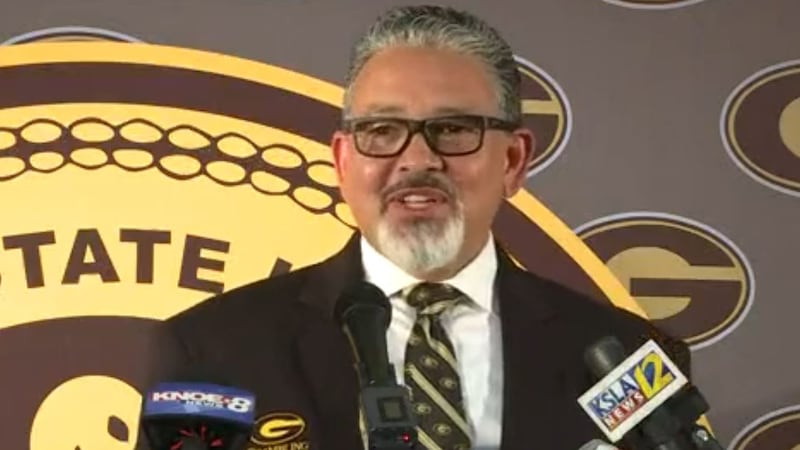 Published: Oct. 26, 2023 at 8:13 AM CDT
MONROE, La. (KNOE) - Rick Gallot has been named the next president of the University of Louisiana System after a unanimous vote during a special meeting held on October 25, 2023.
This comes after Jim Henderson, who currently serves as the UL System president, was named as the new president of Louisiana Tech University.
RELATED STORY: Dr. Jim Henderson named the next Louisiana Tech president
"Rick is ideally suited to carry on this work and take it to the next level," said current UL System President and CEO Dr. Jim Henderson. "His character, leadership acumen, and political instincts will ensure the UL System continues to advance at an even more rapid pace."
Gallot has been the president of Grambling State University since 2016. He previously represented Grambling and northeast Louisiana in the state Senate and the House of Representatives. With this vote, Gallot will be the first person from Grambling and the second African American to serve in this role.
"I am incredibly honored to have the opportunity to serve the students, faculty, staff, and Board of Supervisors for the University of Louisiana System," Gallot said. "The sense of Systemness created by Dr. Henderson is something I look forward to carrying on by leveraging the collective strength of 90,000 students as the driver of higher education in the state of Louisiana."
Information about the search for a new Grambling president will be announced soon.
Gallot will begin his new role as UL System president on January 1, 2024.
Copyright 2023 KNOE. All rights reserved.