Acadian Ambulance responds to multiple crashes in La., Texas due to severe fog
Published: Oct. 24, 2023 at 9:51 AM CDT
ST. JOHN THE BAPTIST PARISH, La. (WAFB) - Acadian Ambulance responded to multiple crashes in Louisiana and Texas as a result of severe foggy conditions. Fog combined with smoke from marsh fires created a superfog, which extremely reduced visibility.
On Saturday, Oct. 21, along Highway 73 in Jefferson County, Texas, multiple separate major vehicle crashes occurred along a 7+ mile stretch.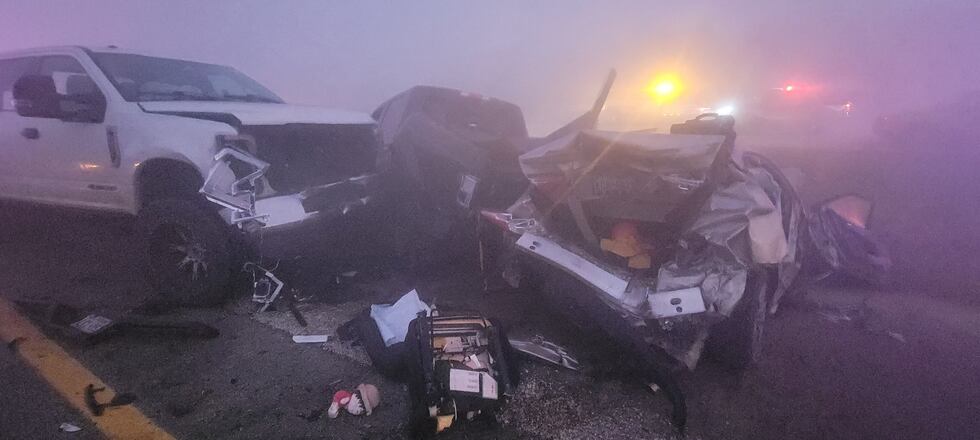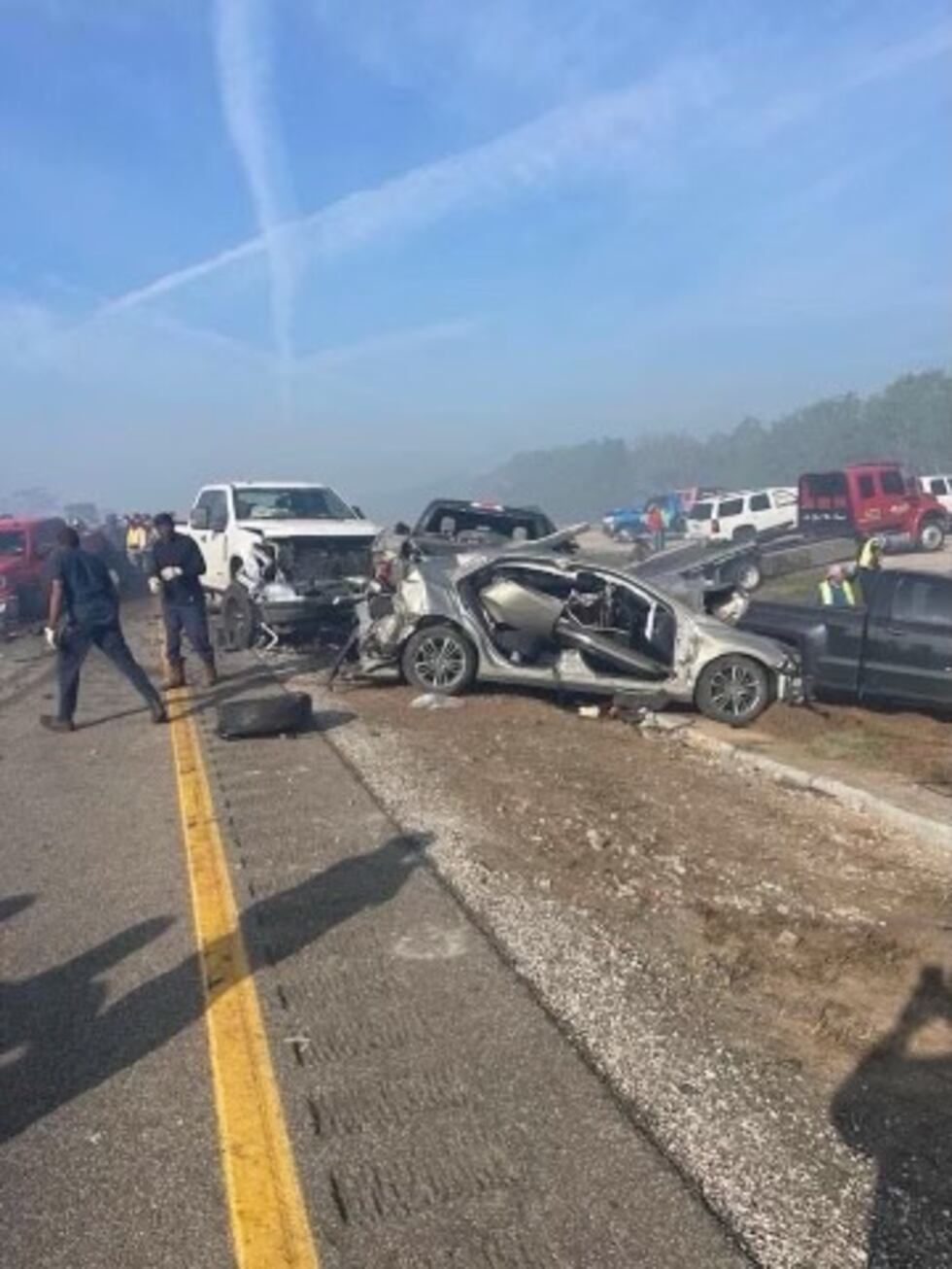 Emergency responders from the Jefferson County Sheriff's Office, Texas DPS, TxDot, TDEM, Port Arthur PD, Port Arthur FD, Jefferson County ESD-4 FD, Winnie-Stowell Volunteer EMS, and Acadian Ambulance service responded. Acadian Ambulance also responded with Ambus Multi-Patient Vehicle MPV 6-04.
More than 28 people involved in separate accidents along the stretch of highway were evaluated and treated for injuries sustained, with 6 people being taken to local emergency rooms for further evaluation and treatment.
On Monday, Oct. 23, on I-55 in Louisiana, Acadian Ambulance responded to a multi-car pileup involving around 100 vehicles near milepost 22 in St. John the Baptist Parish, just outside of New Orleans.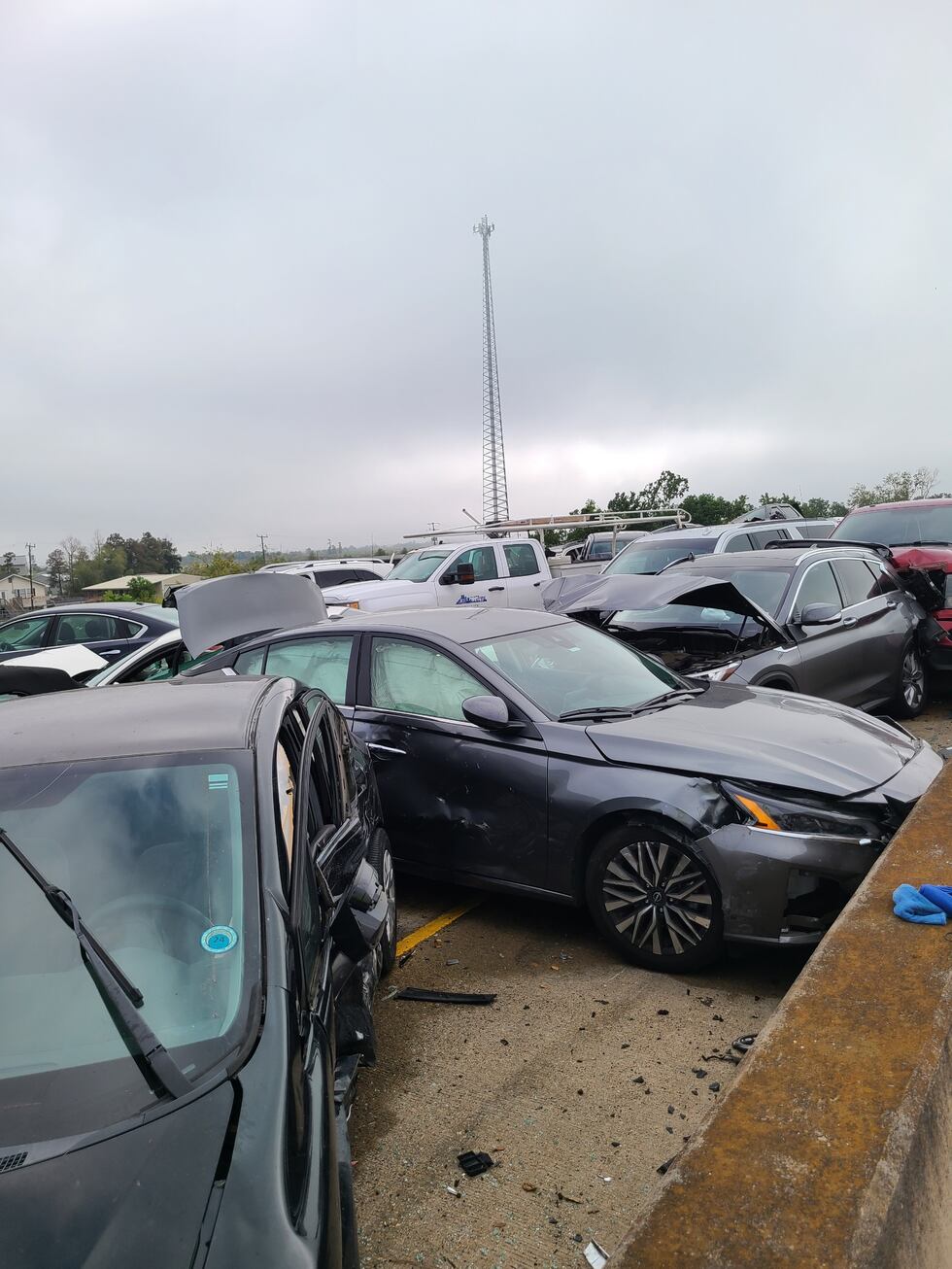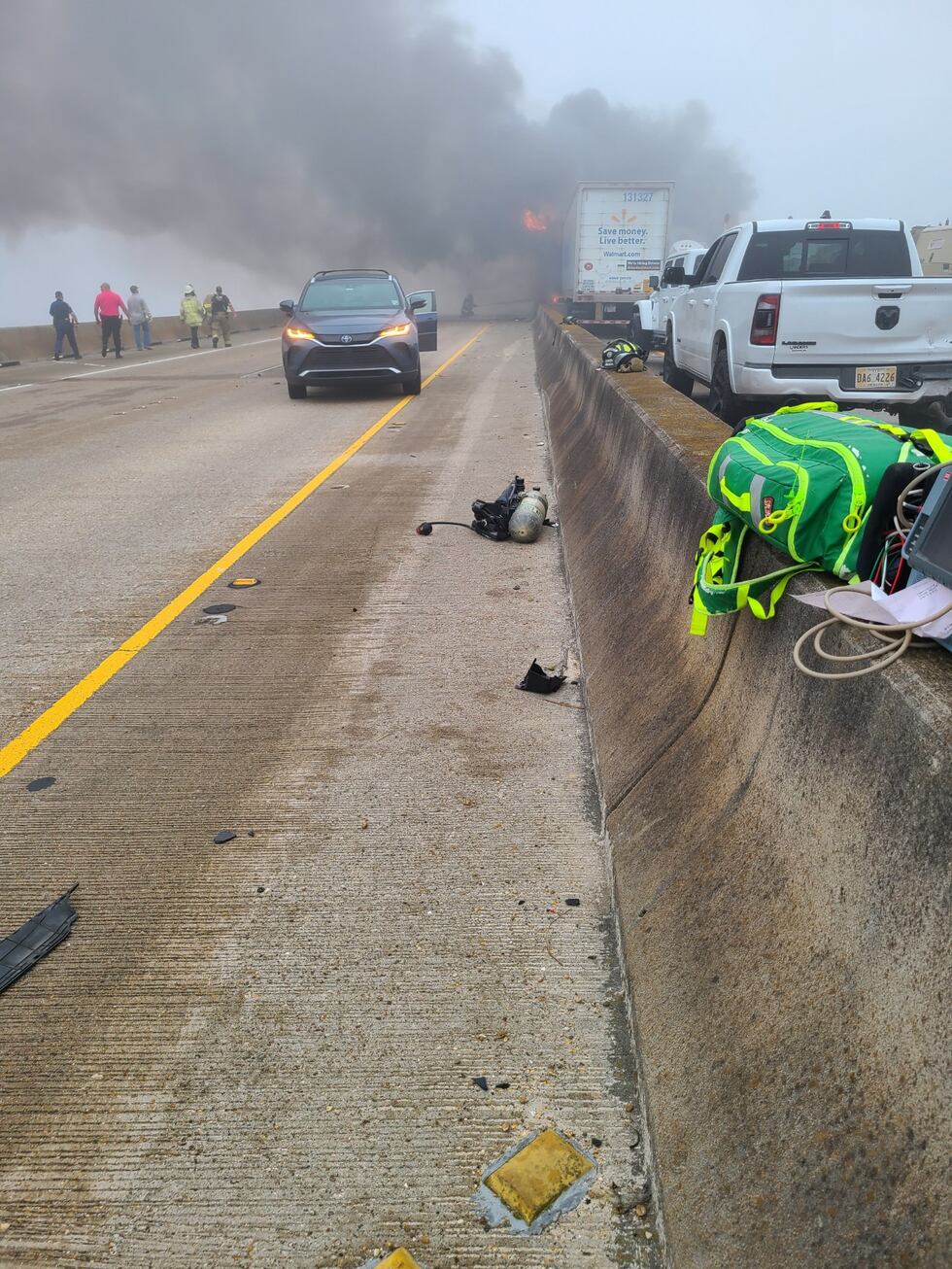 Acadian responded with 18 ambulances and four supervisor vehicles. 46 patients were taken to area hospitals. Other agencies responding include Louisiana State Police, Manchac VFD, Ponchatoula VFD, Hammond Rural VFD, 8th Ward VFD, Natalbany VFD, Independence VFD, Loranger VFD, Tangipahoa Parish Fire District 1, and St John Parish Fire Departments.
Emergency officials urge drivers to exercise extreme caution when driving in foggy conditions.
If drivers experience heavy fog conditions:
Turn your headlights on - If you can't see 500 feet in front of you, you should have your low-beam headlights on

Reduce speed - Speed limits are for ideal conditions; heavy fog is not an ideal condition

Minimize distractions and increase following distance from other cars
Click here to report a typo.
Copyright 2023 WAFB. All rights reserved.