Former deputy Todd Tripp pleads guilty to federal child porn charge, officials say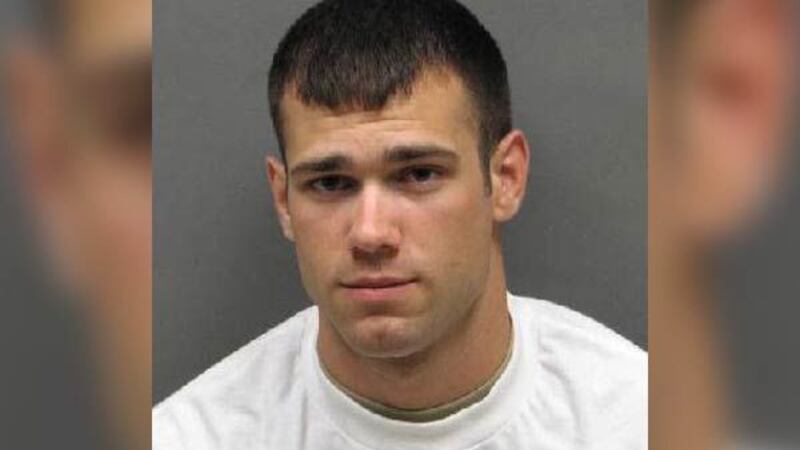 Published: Oct. 16, 2023 at 10:28 AM CDT
BATON ROUGE, La. (WAFB) - Convicted sex offender Todd Tripp will be sentenced on a federal receipt of child pornography charge that stems from his sexual encounters with teens.
Tripp, 35, of Sorrento, entered a guilty plea for that charge before U.S. District Judge John. W. DeGravelles as part of a plea agreement.
Tripp now faces no less than 5 years in prison time as well as a fine at sentencing. A judge may also require that the courts to continue monitoring Tripp once he is released from prison.
Tripp was arrested and charged in May after a teen's criminal complaint exposed a disturbing timeline of sexual abuse involving a teen boy.
According to the complaint, the teen told investigators that his relationship with Tripp continued over several months in 2020. The teen told officials that Tripp originally used an alias and pretended to be younger. The conversations with Tripp escalated into in-person visits and sexual encounters at Tripp's home and at hotels, according to the complaint.
Tripp was initially arrested then indicted on the charge of enticement of a minor charge based on that complaint. Officials later found inappropriate photos of another teen in Tripp's possession. In total, Tripp possessed 15 inappropriate images of the two teens, officials said.
The enticement charge was later changed to the child porn charge so that Tripp's victim's would not need to testify, officials tell WAFB.
The main difference between the two charges is that the child porn charge does not carry a life sentence in prison.
Tripp had already been arrested several times before the 2020 abuse came to light. In fact, he had only been freed after a prison stint just a few months prior to the alleged encounter for a 2017 sex crimes conviction in a state district court.
He'd served as a sheriff's deputy in Ascension Parish for just over one year when he was arrested and jailed multiple times in the fall of 2013 on child porn, carnal knowledge, and other charges. Tripp was fired from the sheriff's office after his initial arrest in September of 2013.
Click here to report a typo.
Copyright 2023 WAFB. All rights reserved.