Louisiana pulls incarcerated girls out of controversial youth prison
State ends contract with privately run Ware Correctional Center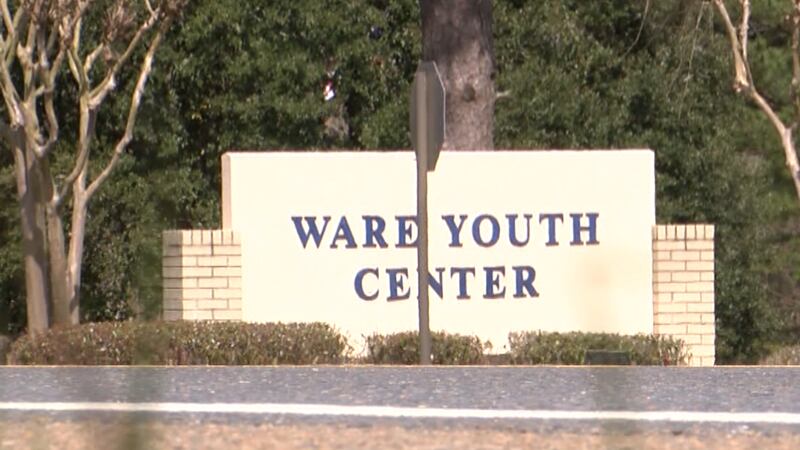 Published: Sep. 28, 2023 at 8:26 AM CDT
COUSHATTA, La. (Louisiana Illuminator) - Louisiana officials plan to move incarcerated girls held in state custody out of a north Louisiana detention center before Saturday, bringing an abrupt end to an arrangement with the facility that has been in place for 15 years.
The Office of Juvenile Justice won't renew its contract with the controversial Ware Youth Center in Coushatta when it expires Sept. 30. Ware has provided all the housing and therapeutic services for girls and young women in "secure care" – the juvenile justice alternative to prison – since 2009.
The center was the subject of a New York Times investigation last year that alleged chronic sexual and physical abuse had taken place there. But state officials characterized its change of contract as a financial decision, not one driven by safety concerns.
"OJJ has the ability to serve our secure care female youth without continuing this contract with Ware, and doing so will save funds," said Curtis Nelson, deputy secretary for the agency, in a written statement Wednesday evening.
The Office Juvenile Justice will continue to contract with Ware to run group homes and a residential substance abuse treatment center for youth.
After leaving Ware, the incarcerated girls will move to a "state-run juvenile facility" that officials refused to name Wednesday over security concerns. The long-term plan is to relocate the program permanently to the old Jetson Center for Youth in Baker, where Louisiana has run an adult women's prison for the past seven years.
Juvenile justice officials said it will only transfer girls to Jetson after the incarcerated adult women are moved off of the campus. Louisiana is supposed to open a new women's prison complex in St. Gabriel at the end of 2024.
The Office of Juvenile Justice did not provide details about the people being transferred, but Ware officials said the move involves 16 girls ranging in age from 13 to 18. Many are in the middle of studying for the High School Equivalency Test (HiSET), an alternative to a high school diploma.
Ware's executive director Staci Scott was blindsided by the state's decision to drop its contract. The facility has undergone a "management change" in recent years, and she said many of the allegations contained in The New York Times article were not true.
"The girls have done fantastic since being here," she said. "There has been nothing that's happened to warrant moving them out of the facility."
Juvenile justice officials had also agreed over the summer to raise Ware's contract by $700,000 – for a total of $2.9 million overall, Scott said. Instead, they pulled out of the arrangement last week with no notice.
"Their finance person said that they had decided with everything going on with the boys, that financially, they were not able to afford to pay us to house the girls anymore," she said.
The decision to drop Ware's contract came around the same time the Office of Juvenile Justice was forced to move a small group of incarcerated male youth from the Louisiana State Penitentiary at Angola to another facility in Jackson Parish.
U.S. Judge Shelly Dick ordered the transfer after concluding the conditions at Angola were unsuitable for children and young adults. But her ruling came after the state had already spent a significant amount of money trying to upgrade the facility.
Senate President Pro Tempore Beth Mizell, R-Franklinton, expressed concern Wednesday the girls' planned transfer might disrupt their educational programs. Mizell and other legislators in the Women's Caucus visited the incarcerated girls at Ware two weeks ago.
"I'm worried their education and any forward growth is being stunted by this," she said.
The decision to permanently house the girls at Jetson might also raise eyebrows. State lawmakers voted to permanently close that facility in 2008, amid allegations of sexual violence and other troubles. It ended up shuttering for good in 2014.
At the time, juvenile justice officials said Jetson's physical plant was too "prisonlike" and not conducive to the therapeutic approach the state was trying to take toward incarcerated youth going forward.
Louisiana Illuminator is part of States Newsroom, a network of news bureaus supported by grants and a coalition of donors as a 501c(3) public charity. Louisiana Illuminator maintains editorial independence. Contact Editor Greg LaRose for questions: info@lailluminator.com. Follow Louisiana Illuminator on Facebook and Twitter.
Copyright 2023 Louisiana Illuminator. All rights reserved.