Mapping Yourself: The Importance of Knowing Your Location in the ArkLaMiss
with Jake Lambright
Updated: Sep. 26, 2023 at 9:00 AM CDT
MONROE, La. (KNOE) - The start of fall marks the beginning of our second severe weather season in the ArkLaMiss. Any time there is severe weather, it is important to know what city and county you are located in, and where your location falls on the map.
Below, you can find a map of all of the counties and parishes that we cover.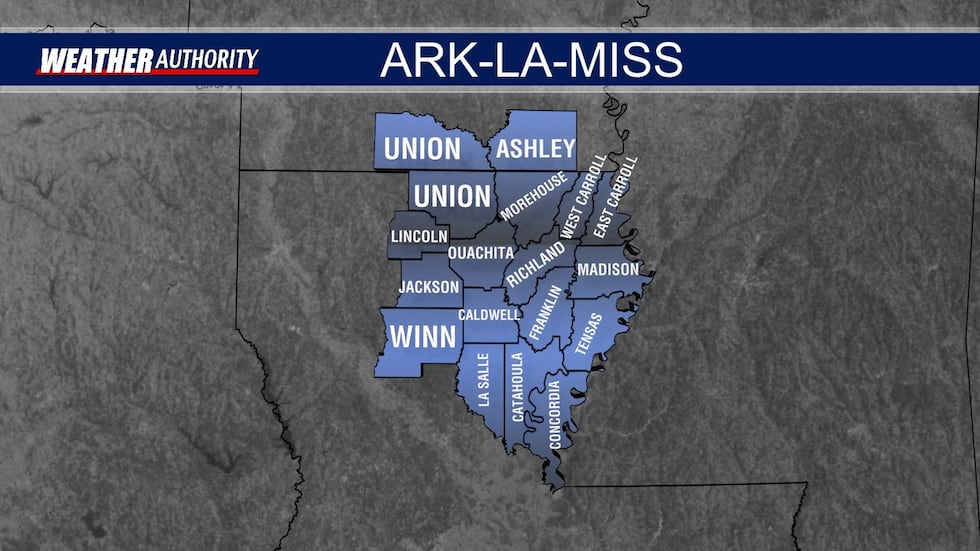 Another way you can easily find your location is with our free KNOE Weather app. It automatically displays the forecast for your town and shows a blue dot on the radar map to mark your location.
The KNOE Weather app shows you the forecast put together by our Weather Authority team rather than being strictly computer-generated, like most other apps.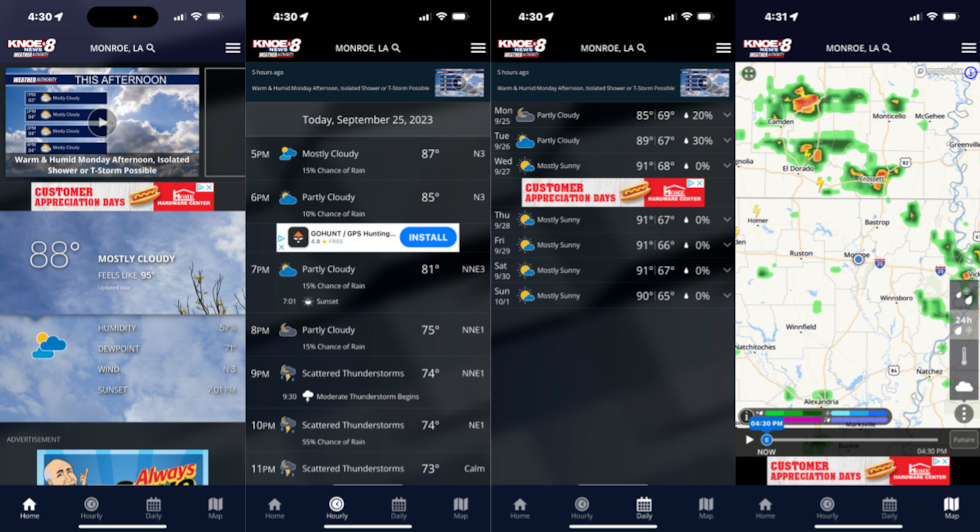 Download the KNOE Weather app by clicking here.
Copyright 2023 KNOE. All rights reserved.