Feed Your Soul: Freddie's Tacos
Calhoun
Published: Sep. 25, 2023 at 8:36 PM CDT
CALHOUN, La. (KNOE) - When it comes to tacos, there are many places out there to get one, but only one is a distinctive flavor from home - Freddie's Tacos. The taco truck, run by Enrique Magana, serves a four-meat taco that his father made for him and his family when he was younger.
It is a unique combination that has many people lining up for more.
"I've never had a four-meat with smoked sausage, ground beef treats, and steak," said Magana. "I've never had a taco like that anywhere."
People love the flavor. One customer, Bryan Wimberly, comes from the Richwood area to the Louisiana Delta Community College campus where Magana sets up to get some on a weekly basis.
"It's delicious, whatever they're doing and they're doing it right," Wimberly said.
See my reaction to his food in this installment of Feed Your Soul.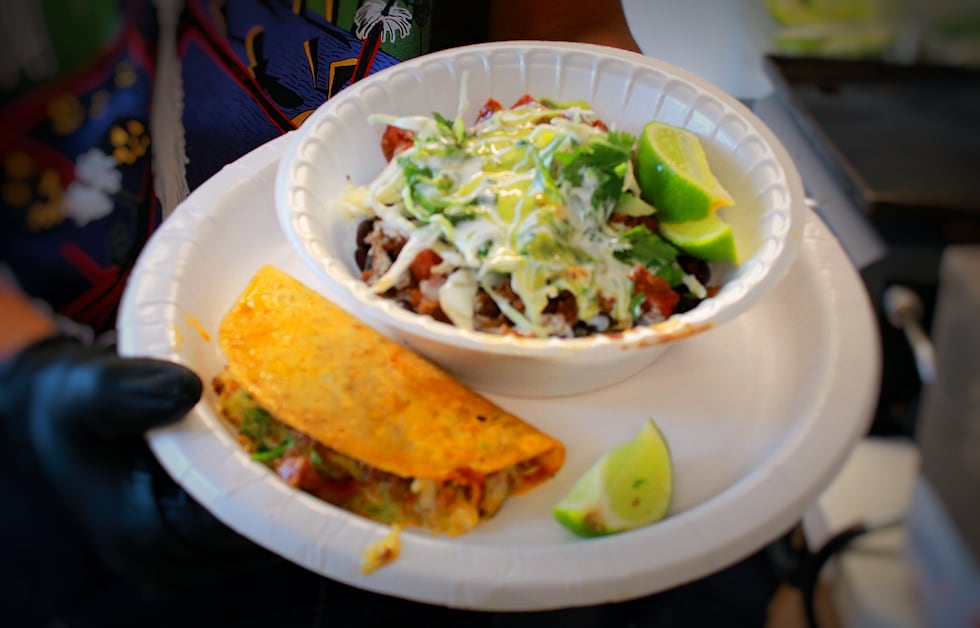 Check out his Facebook Page to find out where he will be for the week.
Copyright 2023 KNOE. All rights reserved.