District Attorneys, Attorney General seek to block clemency hearings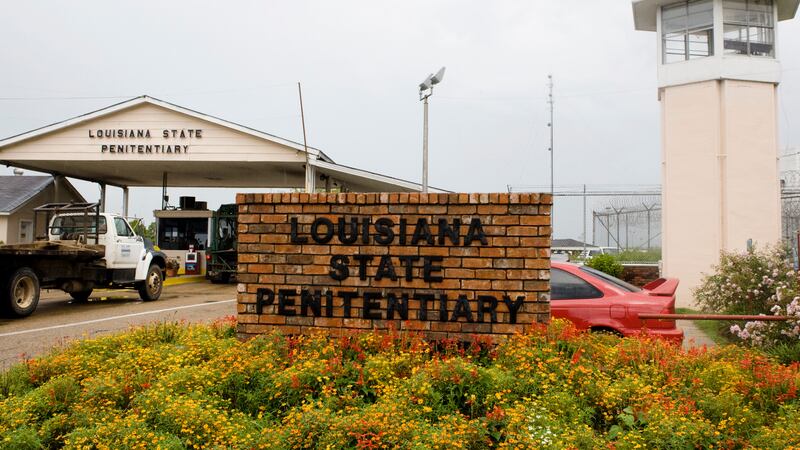 Published: Sep. 20, 2023 at 6:15 AM CDT
|
Updated: Sep. 20, 2023 at 4:27 PM CDT
BATON ROUGE, La. (WAFB) - More court actions were taken Wednesday as several parties attempt to block the clemency hearings for Death Row inmates at Angola.
This comes after nearly all of Louisiana's death row inmates asked Governor John Bel Edwards to spare their lives back in June of this week.
Multiple Louisiana district attorneys, sheriffs, victims and representatives held a news conference to update the public on the most recently filed oppositions to the currently set capital clemency hearings.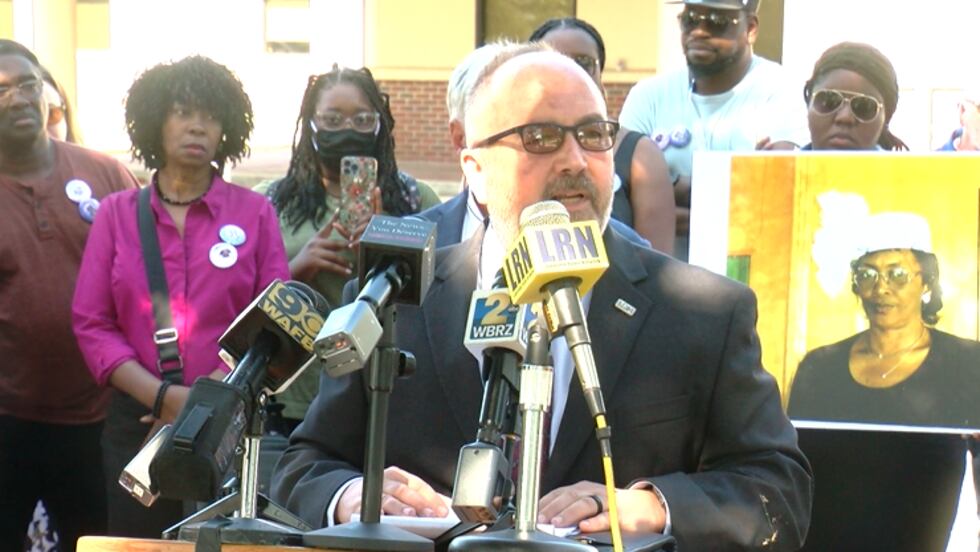 "We come to you today, and we're sorry that we have to be here, in really just a few days away from the National Day of Remembrance for murder victims. We don't want to be here, these victims survivors and family members do not want to be here, these district attorneys do not want to be here, but we're forced to be here in response to what you all know are 56 capital clemency applications that are being kind of rushed through the process," said Loren Lampert, executive director of the Louisiana District Attorneys Association.
The first group of hearing dates for the 56 inmates on death row in Louisiana who are asking to have their sentences commuted to life in prison have been set before the Louisiana Board of Pardons and Committee on Parole. The hearings for the first twenty inmates will take place between October 13 and November 27 in Baton Rouge.
East Baton Rouge District Attorney Hillar Moore filed an injunction last week and five additional district attorney's filed injunctions today to try and stop the proceedings from moving forward.
"We anticipate more to be filed," said Lampert.
In a lawsuit filed Wednesday, Attorney General Landry also alleges that 'eligibility and notice rules were ignored, timeliness requirements were unlawfully waived, necessary steps in the process were skipped, and proceedings outside of the public eye were conducted when clemency hearings for death row inmates were scheduled.'
"The laws on our books must be enforced and proper procedure must be followed," said Landry.
However, attorneys representing several of the clemency applicants are pushing back on all this.
"The Pardon Board has been completely transparent in handling the clemency applications of Louisiana's death row prisoners, and it is following its own rules. It is disheartening to see the District Attorneys and AG Landry working so hard to block the Board from considering these individuals' claims of innocence, intellectual disability, serious mental illness, prosecutorial misconduct, youth, ineffective counsel, and the other serious flaws in their cases and Louisiana's death penalty system. If the prosecutors have confidence in the integrity of these convictions and death sentences, they should have nothing to fear from a clemency hearing," said Cecelia Kappel, Executive Director, Louisiana Capital Appeals Project
Click here to report a typo.
Copyright 2023 WAFB. All rights reserved.