National Cotton Stakes Cutting Competition is coming to West Monroe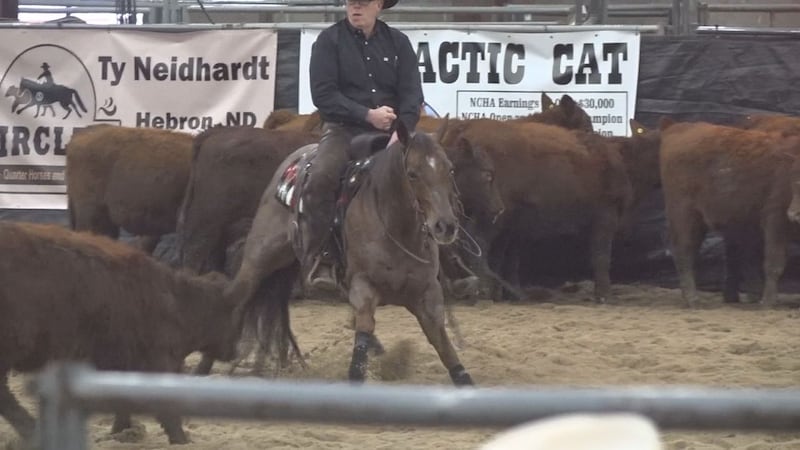 Published: Sep. 1, 2023 at 4:45 PM CDT
MONROE, La. (KNOE) - The National Cutting Horse Association Cotton Stakes Cutting Competition will be at the Hamilton Expo Center September 3-10.
The western-style competition known as "cutting" is when a horse and rider work together to demonstrate the horse's ability to handle cattle.
The levels of competition are as follows: open, non-pro, and amateur. $155,000 in prizes are expected to be given out throughout the course of the week.
Executive Vice President of Sales, Scott Bruscato, said it's an honor to have the event back in West Monroe.
"We are thrilled to welcome back the NCHA Cotton Stakes Cutting show to the Ike Hamilton. It is always a great event, and their staff does a terrific job bringing in competitors from all parts of the country. It's an honor to have them in West Monroe and Ouachita parish," said Bruscato.
The event is expected to have an economic impact of over $319,400 for Ouachita Parish.
For more information on NCHA's Cotton States Cutting Competition, visit Cotton Stakes' website.
Copyright 2023 KNOE. All rights reserved.