Girl, 12, dies after ATV crash in St. Tammany Parish, authorities say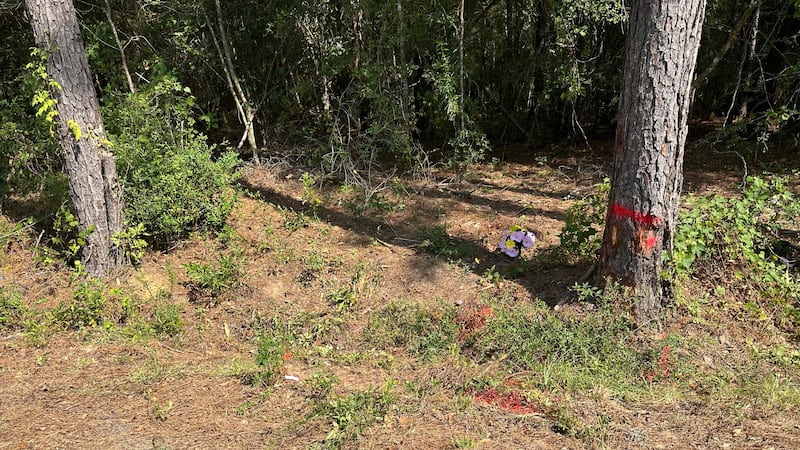 Published: Aug. 20, 2023 at 10:37 AM CDT
BUSH, La. (WVUE) - Two young girls were injured -- one fatally -- when they crashed an all-terrain vehicle into a tree Saturday evening (Aug. 19) near Bush, the St. Tammany Parish Sheriff's Office said.
The agency said a 12-year-old girl died early Sunday at Children's Hospital New Orleans, where she had been taken following initial treatment at a hospital in St. Tammany Parish. A 13-year-old girl also was injured in the crash.
The St. Tammany Parish Coroner's office identified the victim who perished as Payton Strain, and said "initial indications" show she was the driver of the ATV when the crash occurred.
According to Sheriff Randy Smith's office, the girls were driving a four-wheel ATV in the Grande Hills neighborhood near Bush at around 7 p.m. Saturday when, for reasons still under investigation, the vehicle left a roadway and struck the tree.
Deputies said the crash occurred along Churchill Downs Drive, just south of Hialeah Drive.
"This is any parent's worst nightmare," Smith said in a statement. "Whenever a child is involved in a tragic accident, it affects the whole community. Our thoughts and prayers go out to the families of both girls."
Strain's family members told Fox 8 they were "in no condition to speak" after the tragic accident.
"She is such a sweet soul," a relative told Fox 8. "We are completely shaken to the core."
A gofundme account was set up to benefit Strain's family as it deals with funeral arrangements and expenses for the child.
The older girl injured in the crash was Payton's best friend, a relative said. She was recovering from injuries but was described by the relative as "stable and in good spirits."
St. Tammany Parish coroner Dr. Charles Preston said in a statement, "All too often families are devastated by accidents involving ATVs, and especially those that severely injure or take the lives of children. The Coroner's office staff joins me and the victim's family and friends and in mourning this loss of life and in urging parents to take the greatest possible precautions in allowing children to drive an ATV alone or without attentive supervision."
The incident was the second fatal ATV crash in the region in less than a month.
On July 24, two young teen boys were involved in a fiery ATV crash in the Tangipahoa Parish town of Loranger. Authorities said a 14-year-old boy died and a 13-year-old was injured when they lost control of an ATV on Gilderport Road and struck a culvert and several fence posts.
The mother of the 14-year-old in that crash also sustained severe burns to both arms when trying to pull her son out from under the wrecked ATV, which had burst into flames after the crash.
See a spelling or grammar error in our story? Click Here to report it. Please include the headline.
Subscribe to the Fox 8 YouTube channel.
Copyright 2023 WVUE. All rights reserved.