Dollar General Literacy Foundation awards more than $55,000 to Arkansas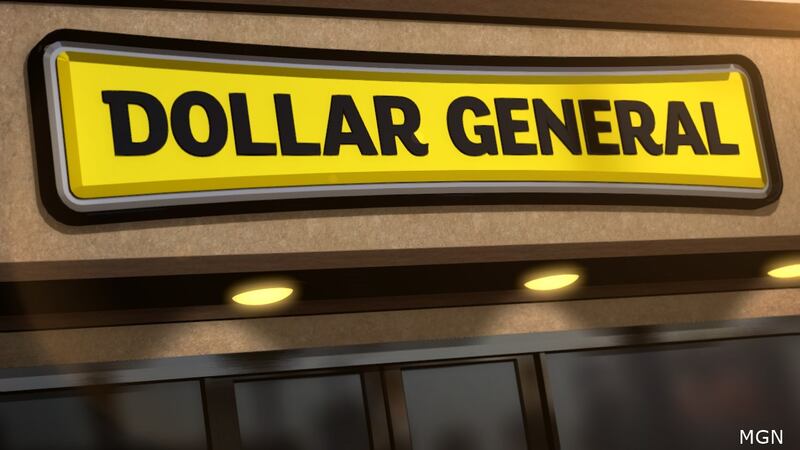 Published: Aug. 17, 2023 at 9:42 PM CDT
Goodlettsville, Tenn. (KAIT/Edited News Release) - The Dollar General Literacy Foundation announced the award of more than $55,000 in youth literacy grants to Arkansas nonprofit organizations, libraries, and schools.
The funds were awarded on Aug. 17, and are part of nearly $2.6 million recently awarded across the country for recipients to use the funds to purchase books, technology, equipment, or materials to help extend a brighter future for K-12 students.
"We are proud to award these grants to literacy and education programs across the country and support their meaningful work of expanding children's joy of reading and creating a foundation for future educational growth," shared Denine Torr, executive director of the Dollar General Literacy Foundation.
"We are excited to make a difference in thousands of students' lives through these donations and look forward to making more positive impacts as we celebrate the Foundation's 30th anniversary year."
Applications for the 2024 Dollar General Literacy Foundation grant cycle supporting youth, family, summer, and adult literacy programs will be available at www.dgliteracy.org in Jan. 2024.
These grants aim to support schools, public libraries, and nonprofit organizations within a 15-mile radius of a Dollar General store or distribution center in implementing new literacy initiatives or expanding existing ones.
Grant applications may be found online at http://www.dgliteracy.org.
Arkansas recipients are below, and a comprehensive list of grant recipients may be found online at www.dgliteracy.org. The Arkansas grants are expected to positively impact the lives of nearly 6,000 individuals in the state.
Arkansas recipients include: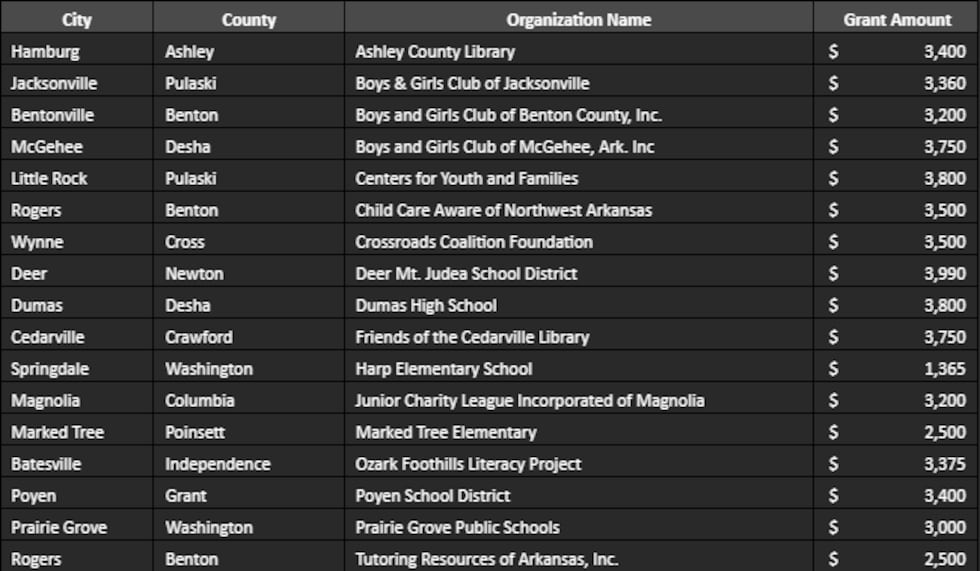 Copyright 2023 KAIT. All rights reserved.