Nikesha Nesbitt appointed dean of University College at A-State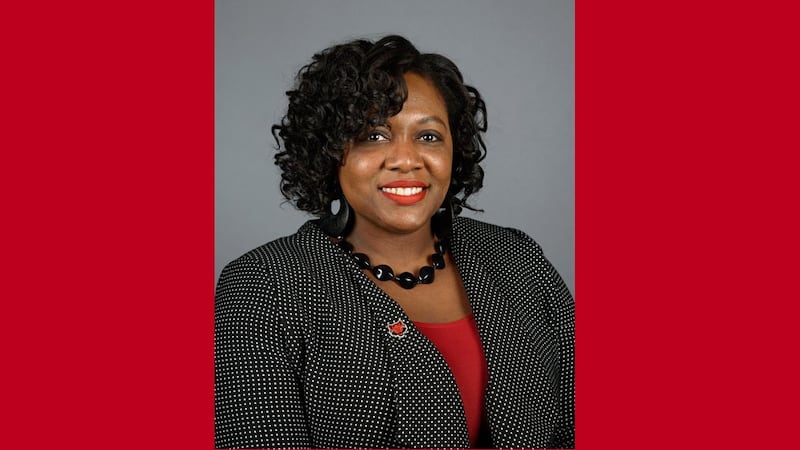 Published: Aug. 14, 2023 at 10:30 PM CDT
|
Updated: Aug. 15, 2023 at 1:18 AM CDT
JONESBORO, Ark. (KAIT) - Nikesha Nesbitt was named dean of the University College at Arkansas State University, Provost and Executive Vice Chancellor Calvin White Jr. announced this week.
Serving as the interim dean since the end of the spring semester, Nesbitt will continue to lead as the permanent dean in a series of upcoming changes and upgrades to University College's services to all A-State undergraduate students.
"Dr. Nesbitt has worked with the chancellor and me all summer on projects to reorganize programs within University College and across the campus, and she has done an outstanding job in both suggesting improvements and implementing positive change," White said. "The more we worked with Dr. Nesbitt, the more we realized that the right person for this position was here all along."
"I'm truly honored that Chancellor Shields and Provost White offered me this opportunity to serve in this capacity. I'm excited and look forward to collaborating with wonderful colleagues across campus to further enhance the student experience," Nesbitt said. "Together, we will transcend the past and work to champion student success to new levels."
Nesbitt joined Arkansas State as a graduate assistant in June 2006 and soon moved into a full-time instructor position with the Department of English and Philosophy two years later. In 2009, she became a First-Year Studies instructor and then a full-time adviser at University College. She moved up the ranks within the college, working in the then-Wilson Advising Center for four years.
Named program director for Integrative Studies in July 2014, she served as the associate director of Undergraduate Studies from January 2017 until 2020. Promoted to associate dean for University College in July 2020, she became the interim dean of UC in July 2023.
"She brings a deep knowledge of the operations of the college from years of experience," White added. "Her collaboration with others to prepare for a new suite of student support services was instrumental in A-State being ready to roll out some of the first initiatives this fall. I know she will provide the important leadership that will guide our additional services set to launch later this fall."
Highly involved in A-State campus organizations, Nesbitt has served on the Honors Council advisory committee since 2013, as a Faculty Senate representative since 2014, and as a First in the Pack mentor since July 2017. She has volunteered as a Sister-2-Sister faculty adviser and as a member of the A-State Alumni Association's Emerging Young Alumni Selection Committee.
A summa cum laude graduate of the University of Arkansas at Pine Bluff with her degree in English, Nesbitt completed her master's in English at A-State before earning two advanced education degrees, first an education specialist with a focus on community college teaching from A-State in 2010 then her Ed.D. in educational leadership in 2020.
You can find this article on A-State's website.
Copyright 2023 KAIT. All rights reserved.