Neighbors ready to leave New Orleans after toddler shot in head through apartment wall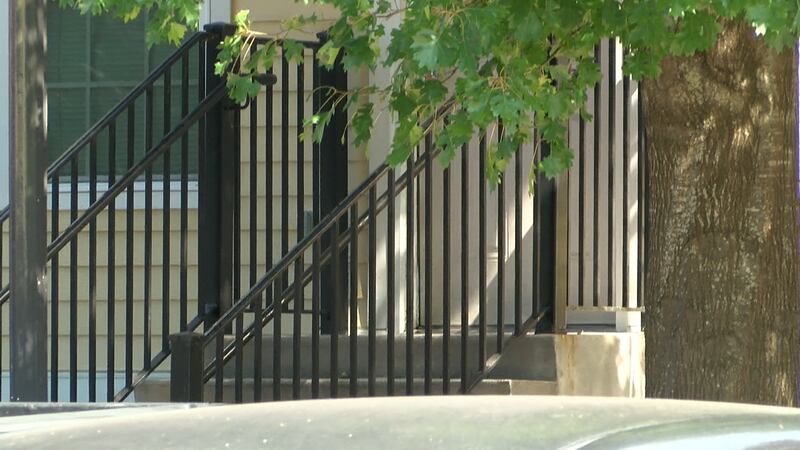 Published: Aug. 7, 2023 at 12:18 AM CDT
NEW ORLEANS (WVUE) - The NOPD investigates the shooting of a sleeping 3-year-old boy in New Orleans East Sunday (August 6).
Neighbors say they are fed up with bullets flying around their homes.
New Orleans police arrested 22-year-old Javonte Shelton, who they say was 'dry-firing' his gun inside his Walnut Square apartment when it discharged a round through the wall, striking the sleeping boy next door just after midnight.
The toddler is in critical condition.
"I pray he makes it," said neighbor Ty'Ryen Giles. "That's why I'm trying to get my momma to move from back here, because I'm not trying to lose my life."
The incident has Giles on edge. He lives one complex over from where he saw police investigating.
The commotion wasn't shocking to him.
"I ain't going to lie, I hear gunshots every night. I ain't even going to lie," Giles said. "That's why I don't even come outside anymore."
Neighbors, devastated by the news, say they want to get out of the area but can't afford it.
"The rent is affordable, the complex is managed by Latter and Blum so they are really good at fixing stuff and pest control," one resident told Fox 8. "It's hard to find affordable rent that provides those amenities because these private rentals are trash. So, you gotta take the good with the bad, but it's still life-threatening."
Bullets aren't just flying at the Walnut Square complexes.
Thursday, the Fox 8 Defenders reported on stray bullets piercing the walls of a unit at The Willows apartment complex across the street.
MORE: Fox 8 Defenders: Bullets fly into family's home at The Willows
The week before that-- Fox 8 shared the story of Kevin Smith, who says his car was shot up as he left that same complex.
MORE: FOX 8 Defenders: Man waits hours for police after car was shot multiple times
It's a disturbing pattern, with Giles ready to call it quits on the city where he grew up.
"When we do make those plans to move from back here, we're moving straight out of New Orleans," he said.
Javonte Shelton was booked with second-degree battery and obstruction of justice.
His bond was set Sunday afternoon at $55,000.
See a spelling or grammar error in our story? Click Here to report it. Please include the headline.
Subscribe to the Fox 8 YouTube channel.
Copyright 2023 WVUE. All rights reserved.