Missing dog reunited with family after disappearing for 2 years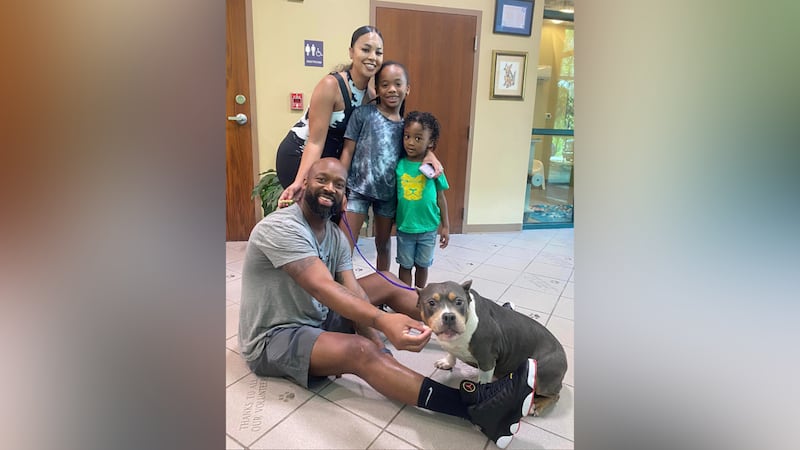 Published: Aug. 1, 2023 at 5:17 PM CDT
LITTLE ROCK, Ark. (Gray News) - A lost dog has been reunited with its family after going missing for two years.
The Little Rock Animal Village shared photos of the family getting back together with their beloved little girl named Jill last week.
According to the nonprofit, Jill had been missing for two years, but she found her way back to the family thanks to a microchip.
"Microchips save lives," representatives of the organization shared. "We love a happy ending. Microchips make them possible. Please microchip your pets and be sure to register them."
According to Friends of the Animal Village, the family drove from Texas to Arkansas to pick up Jill after they received a call last Thursday.
Copyright 2023 Gray Media Group, Inc. All rights reserved.