Jonesboro Arkansan wins $2 million Powerball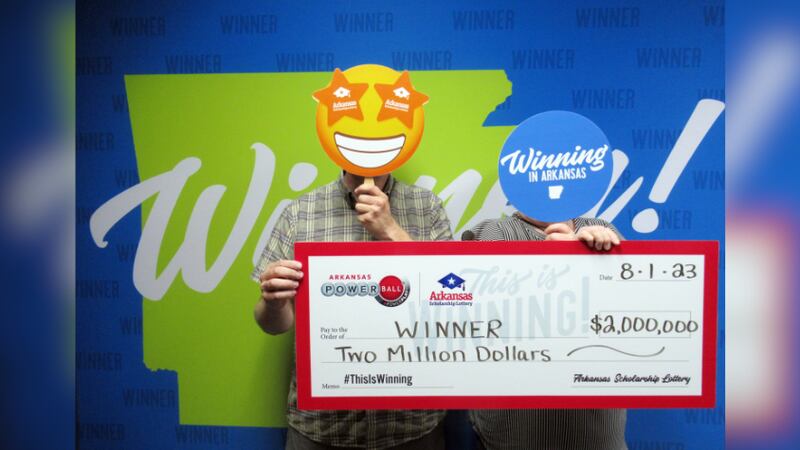 Published: Aug. 1, 2023 at 4:25 PM CDT
MONROE, La. (KNOE) - A Jonesboro, Arkansas resident who wishes to stay unnamed has claimed their $2 million Powerball prize from the July 17 drawing.
The winning ticket was sold at Jordan's Kwik Stop (#29), at 221 Co-Op Drive in Bono.
The winner said she suddenly had the urge to play the lottery the night of the drawing.
"I play the lottery a few times a year and saw advertising that the jackpot was really big, so I told my husband that I needed to purchase a ticket," the Arkansan said.
The Arkansan winner said she initially thought she had only won $100,000."
"My husband was already in bed, but I woke him up to look over the ticket with me," she said. "W were still unsure of the prize amount, so we called my sister and brother-in-law to double check the ticket."
It was then that they confirmed that she had won the $2 million Powerball prize.
The couple plans to pay off their house, purchase new vehicles for the family, plan an early retirement, and they would also like to buy a home on Spring River in Hardy.
Jordan's Kwik Stop (#29) will receive a $20,000 commission check from the Arkansas Scholarship Lottery for selling the winning ticket.
For more information on how to play and game odds, visit their website.
Copyright 2023 KNOE. All rights reserved.