Neighbors, workers stunned by Harvey shipyard murders, suspect's fatal shootout with deputies
Published: Jul. 17, 2023 at 10:30 PM CDT
HARVEY, La. (WVUE) - Sudden violence at a Harvey shipyard and apartment complex left co-workers of the victims and neighbors of the suspect in stunned disbelief Monday (July 17).
Authorities say convicted felon Willis Thomas Jr. returned to his former job site -- the FMT shipyard -- seeking to kill former co-workers after recently being fired from his job.
"Why would he come back?" wondered Marco Pina as he came out of the FMT work site. "The only thing I know was he came back because he got fired or whatever. He was holding a grudge and he took it out on them.
"It's just really sad."
Recently fired man kills 2 ex-coworkers, dies in shootout with deputies, sheriff says
After fatally shooting two men -- identified as 48-year-old Nakie Brown and 20-year-old Dustin Parrie Jr., authorities said Thomas called his mother for a ride home, to the St. Germaine Apartments complex where he soon was surrounded by Jefferson Parish law enforcement officers. Sheriff Joe Lopinto said Thomas tried to escape arrest by firing at lawmen and was killed in a shootout with deputies.
"It's crazy, it's ludicrous," neighbor Jonathan Williams said. "It's almost terrifying ... like, now where can I go? Where can I keep my family safe? Because I thought this was it."
Families of the two victims are grieving the sudden loss of their loved ones at the hands of someone they assumed they could trust. The victims were remembered by others on the job site as friendly people who were happy to lend a helping hand when they could.
Parrie's mother told Fox 8 her son was a team player, often bringing snacks and popsicles for co-workers. But authorities said it was those former co-workers for whom Thomas came hunting Monday.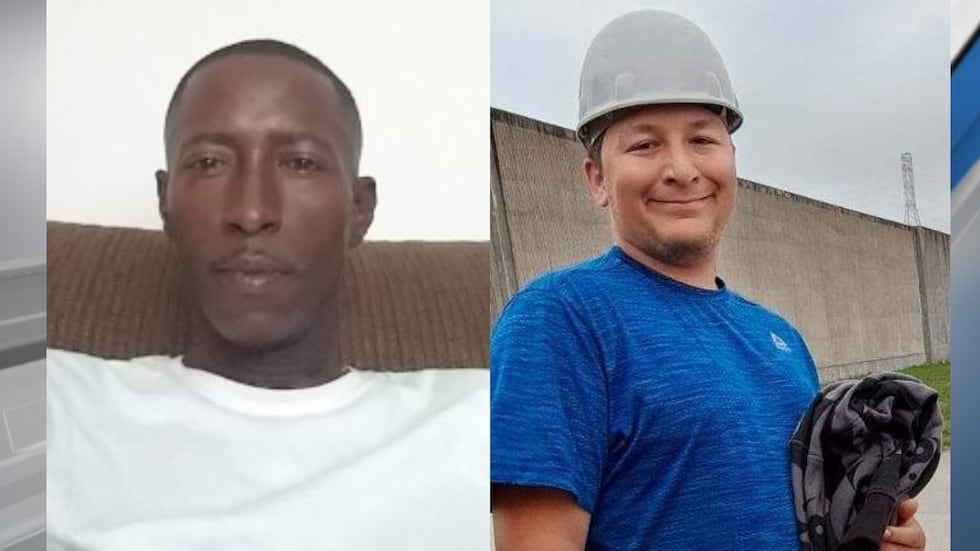 "From what I understand, they were all part of the same crew," Lopinto said. "He was targeting the people that were on his crew. There were certainly other employees that were here at the location, but he targeted the people on his crew."
The victims were contract workers at the facility, responsible for cleaning buildings and maintaining the yard. Lopinto said they weren't expecting Thomas to return.
One worker heard sounds he described as "little claps."
"We thought it was torches from the welding crew," said the employee, who asked that his name be withheld. "We didn't really think nothing until we saw people running towards us."
Lopinto says that after the double homicide, Thomas called his mother to pick him up from the worksite and drop him home at the St. Germaine apartments off Manhattan Boulevard. Lopinto says it was there that Thomas initiated a shootout with deputies, who returned fire and killed him behind a building.
Thomas, a convicted felon, recently served one year in prison and five years of probation stemming from a 2017 robbery conviction, according to Jefferson Parish court records.
Lopinto said some bullets fired in the exchange with Thomas penetrated nearby residences, but no additional injuries were reported. The sheriff said deputies' body camera footage will be turned over to investigators as part of the JPSO's officer-involved shooting protocol.
For parents in the neighborhood, the crime scene tape was a reminder to stay vigilant.
"I moved on my own to have peace and this is not peace, and my baby's here," neighbor Darilyn Williams said. "This is the city we live in. No matter how you cut it. We just have to do better as a city."
See a spelling or grammar error in our story? Click Here to report it. Please include the headline.
Subscribe to the Fox 8 YouTube channel.
Copyright 2023 WVUE. All rights reserved.