Grambling State hosts youth band camp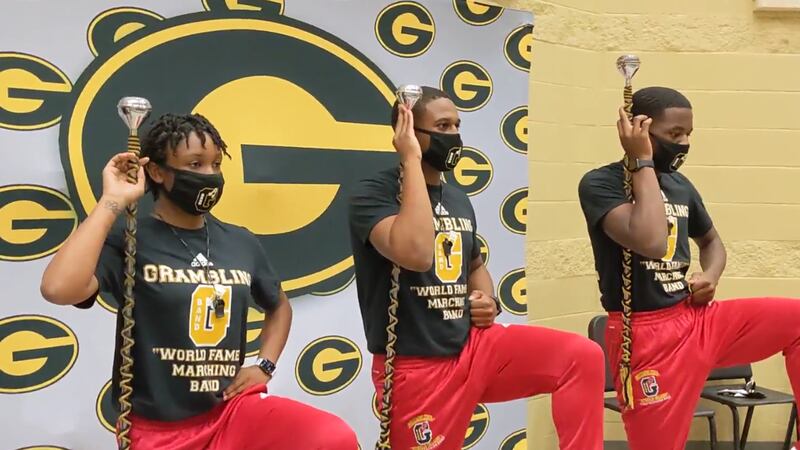 Published: Jul. 1, 2023 at 10:41 AM CDT
MONROE, La. (KNOE) - The Grambling State University World Famed Marching Band youth camp started this Sunday including kids from grades 5-12.
Dr. Nikole Roebuck said the camp offers something priceless for incoming kids.
"Our camp is very unique," said Roebuck. "Our main focus is marching band, but we give the students every element that we possibly can within those six days."
GSU band members Rodney Terrell and Tianaye' White said the camp gave them a chance to grow when they attended at a young age. "Not only do you learn new things but you get to learn new people, that's what you get to use in real life too, Terrell said.
Terrell and White met at the camp when they were kids and believe many others can connect the same way. "Everyone is welcome, Grambling's motto is 'Where Everybody is Somebody'," White said.
The camp will end with a performance to showcase what the kids can learned throughout the week.
Copyright 2023 KNOE. All rights reserved.