Woman dies in Ouachita Parish duplex fire, State Fire Marshal finishes investigation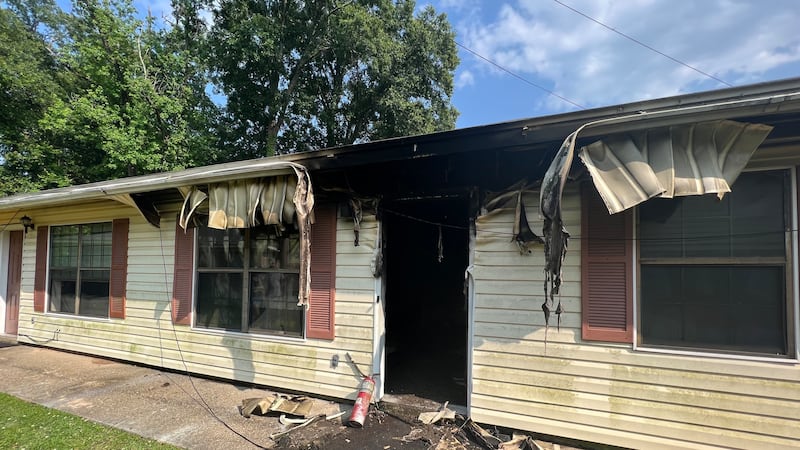 Published: May. 26, 2023 at 4:29 PM CDT
|
Updated: May. 31, 2023 at 10:26 AM CDT
MONROE, La. (KNOE) - UPDATE: State Fire Marshal deputies have finished their investigation of the duplex fire that killed a disabled woman.
Deputies say the fire started around 11 a.m. on May 26. Official identification and cause of death are pending from the autopsy deputies say.
SFM says the fire began in the bed where the victim was confined during recovery from surgery. Although the cause remains undetermined, deputies say they were unable to rule out the possibility of unsafe smoking practices as a factor. Relatives of the victim said she was on oxygen therapy, was a smoker and often smoked while in bed.
Deputies say they were unable to find a working smoke alarm in the home. They say if you need help getting smoke alarms for your home, their program, Operations Save-A-Life can help. To learn more about the program or to register for a smoke alarm, visit their website or contact your local fire department.
This is an updated story. Read below for previous information.
Louisiana State Fire Marshal deputies are investigating a fire that claimed the life of a disabled woman Friday morning.
They say the Ouachita Parish Fire Department responded to the duplex on Clayton Drive. They say firefighters later found the body of the woman inside.
Investigators say smoking while using medical oxygen may have been the cause.
Copyright 2023 KNOE. All rights reserved.