Suspected Russian tank ends up stuck at truck stop in Roanoke
Published: Apr. 14, 2023 at 12:13 PM CDT
Roanoke, LA (KPLC) - A truck carrying what's believed to be a captured Russian tank was left stranded for two days at a truck stop in Roanoke, La.
Numerous outlets are reporting the tank is a T90-A Russian tank captured by Ukrainian forces.
A representative of Peto's Travel Center and Casino said the tank was being hauled by an 18-wheeler when it arrived in Roanoke on Tuesday night. But because of an issue with the big rig's transmission, the tank and rig were stuck until Thursday.
Because the tank was drawing attention, with several customers taking photos, it was eventually covered with black tarp, the representative said. The truck and cargo eventually rolled out around 8:40 p.m. Thursday
Photos of the tank provided to KPLC show it is still equipped with its turret and has been heavily used. It has sustained some damage to the front and back. It also has hand paintings of what appear to be the Ukrainian cross, as well as several numbers.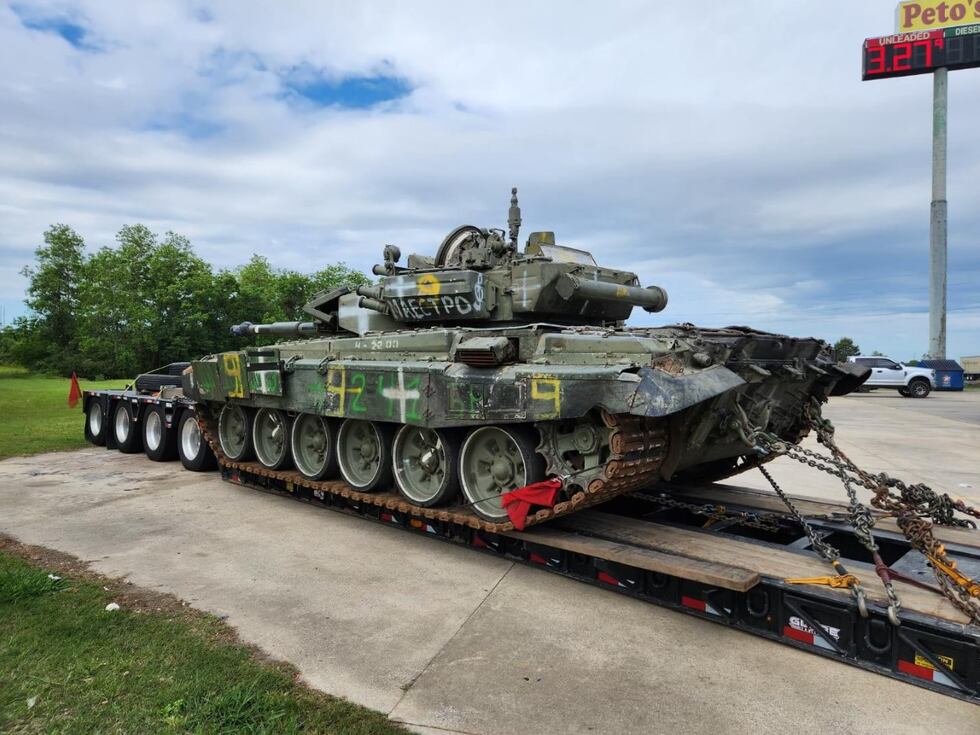 Military publication The Warzone is reporting two open-source intelligence groups tracking military equipment used in Ukraine both say the tank was likely abandoned by Russia's 27th Separate Guards Motorized Rifle Brigade in Kharkiv Oblast in September 2022. The groups also told Insider the yellow 9s painted on the tanks likely mean it was captured by Ukraine's 92nd Separate Mechanized Brigade.
Why the tank was brought to the U.S. and why it was traveling through Louisiana remain unknown.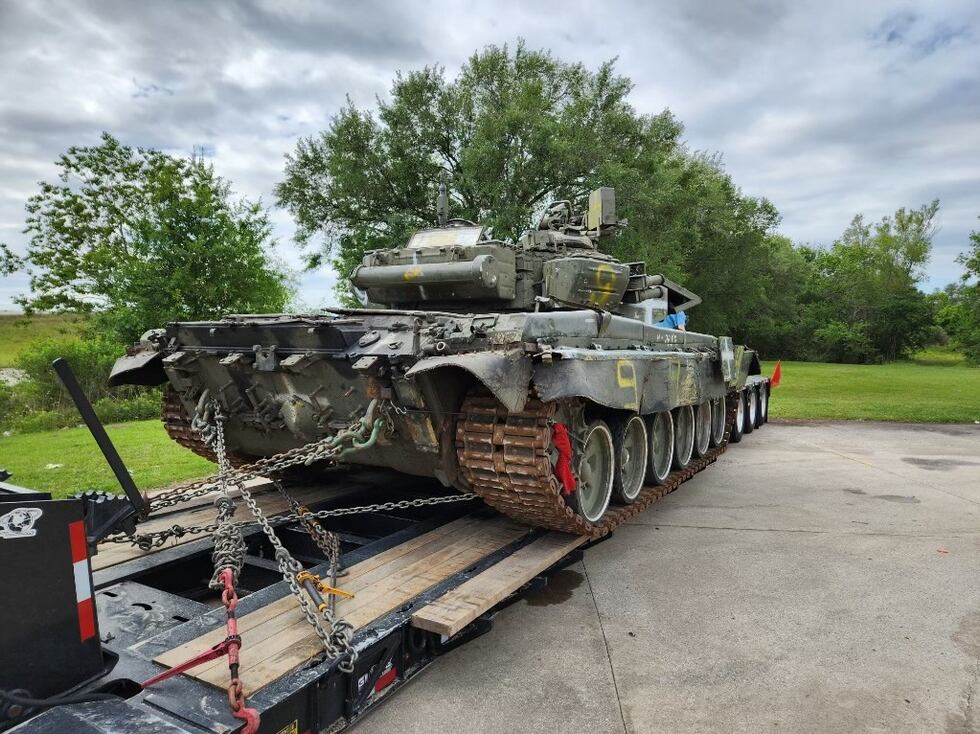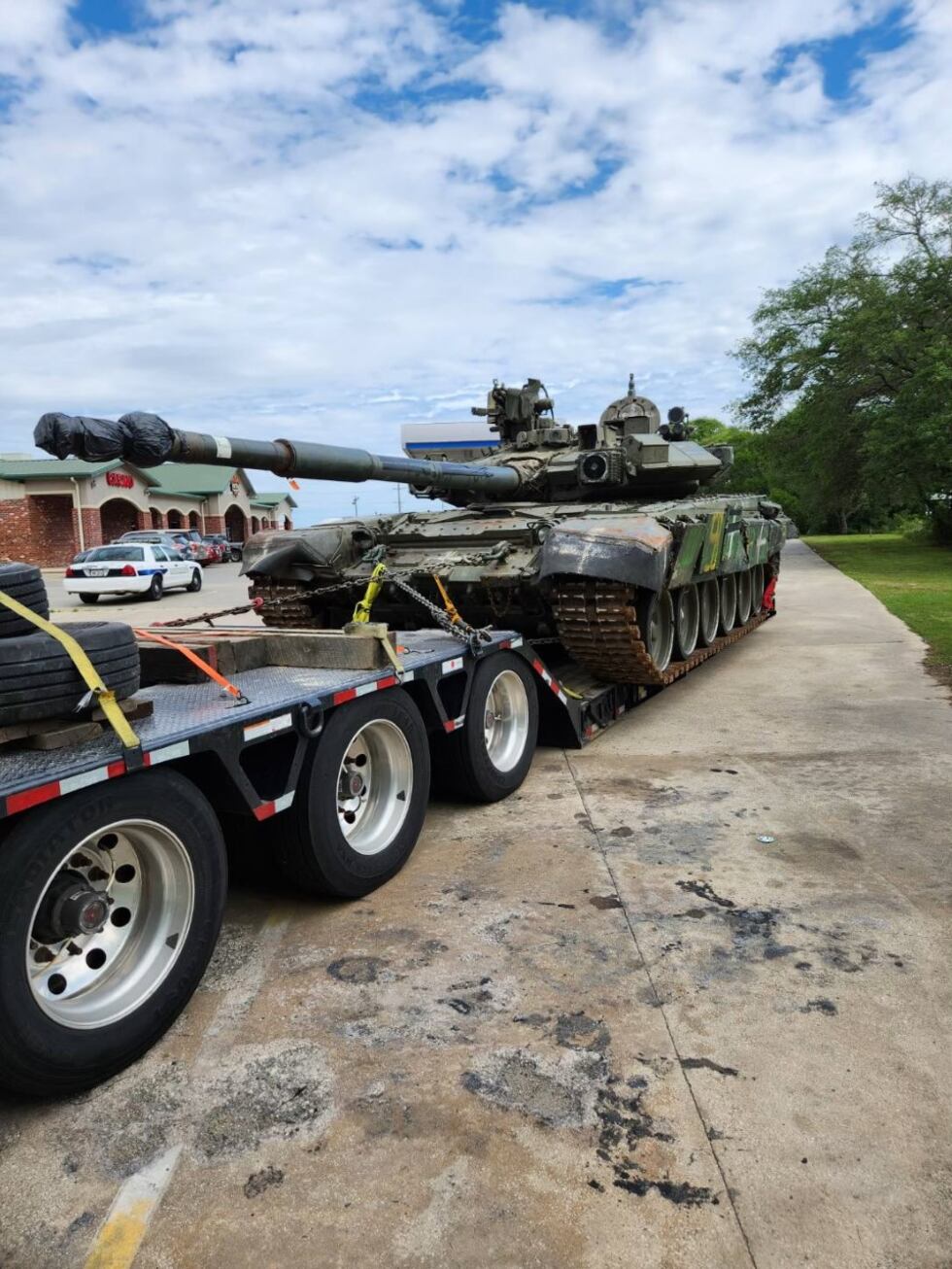 Copyright 2023 KPLC. All rights reserved.