Canadian couple stranded in New Orleans reunited with truck stolen across the street from police station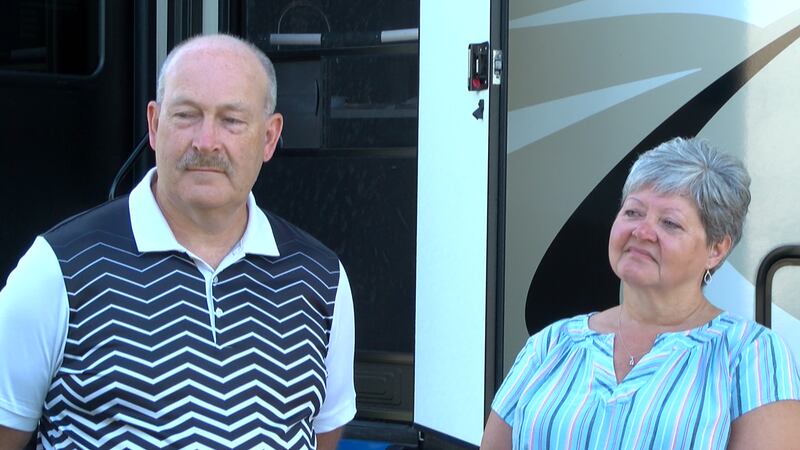 Published: Apr. 10, 2023 at 12:00 AM CDT
NEW ORLEANS (WVUE) - Days after Rod and Lori Slack's truck was stolen from a Basin Street lot across from an NOPD station, the couple was reunited with their vehicle.
They say the truck was found not by police but by a private bounty hunter who noticed something was off on East Claiborne between Bridge City and Westwego.
Though the passenger side window was broken, the truck seemed operational. Specific alarms were triggered in the theft that prevented the engine from restarting without law enforcement intervention.
RELATED STORY: Canadian couple stranded in New Orleans after truck parked across from police station is stolen
The Slacks were visiting the city in their fifth-wheel Cougar camper. When the truck was stolen on Friday, they could not pull their trailer home to Ontario.
They met with a sheriff's deputy to assess the damage.
Some items, including a phone and backup camera, were stolen from the truck.
The rearview mirror was missing, presumably so that the car couldn't be tracked via OnStar.
The couple says they are thankful for the hospitality of New Orleanians who reached out to help them however they could.
See a spelling or grammar error in our story? Click Here to report it. Please include the headline.
Copyright 2023 WVUE. All rights reserved.