The Voice musician with Louisiana ties earns four chair turns in 21 seconds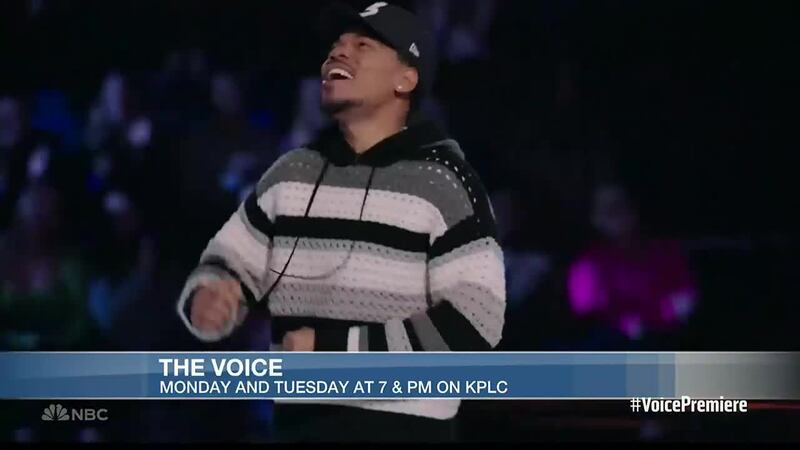 Published: Mar. 14, 2023 at 12:41 PM CDT
Lake Charles, LA (KPLC) - It's only a few weeks into season 23 of The Voice, and a Texas native with Louisiana ties has sparked some interest by turning all four chairs in just 21 seconds during the blind audition round.
Savion Wright, known as Noivas, is a Texas native born in Galveston and raised in Jasper. But growing up, he often visited Shreveport and New Orleans to visit his mother's side of the family and for family reunions.
Noivas discovered his voice at an early age and continues to sing at 31. He's no stranger to the competition - he was previously featured on seasons 13 and 14, making it to the top 24.
After taking a six-year break from music, the musician decided he wanted this to be the legacy he leaves for his children.
"I want to be able to tell my stories and my past so that people can be inspired by that," he said.
He stepped back to the stage by auditioning for The Voice after creating his new stage name "Noivas," which is his first name Savion flipped backward. He says he's come back for a fresh start.
"I looked at it as a rebirth," said Wright.
During blind auditions on the show, Noivas performed a song close to his heart: Sam Cooke's "A Change Is Gonna Come." His vocal cords and powerful voice turned all four chairs instantly.
Noivas told KPLC the song is one of the first songs he ever performed in front of his father.
"It's one of those songs you can connect to no matter who or what you are," he said.
He said that he and his family also have a special connection to the song after losing his brother. He considers it a "rallying cry."
"I like to say I got my soul from Mississippi and Louisiana because that's where my dad's from and where my mom's from," he said. "You know one quote that I always told myself that I kind of came up with to inspire myself all the time is, 'Dream big, inspire, and change the world.' "
The Voice airs on KPLC on Mondays and Tuesdays.
Copyright 2023 KPLC. All rights reserved.