Cyberbullying victims urged to 'speak up'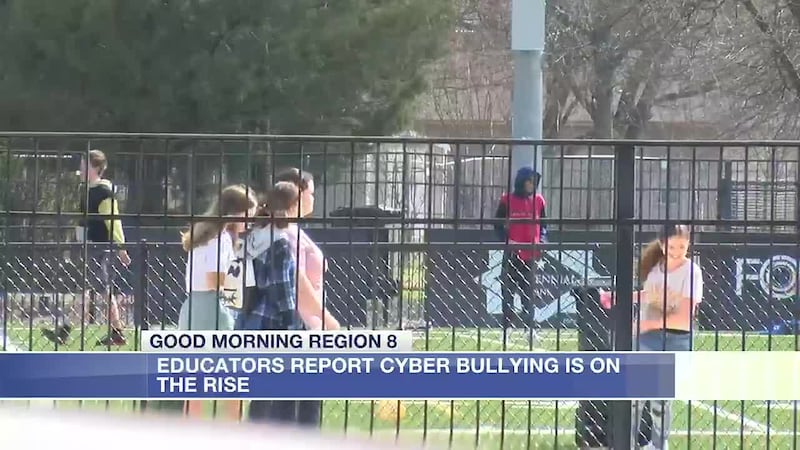 Published: Mar. 7, 2023 at 9:13 AM CST
JONESBORO, Ark. (KAIT) - Due to the rise in social media, schools are seeing more students experience online bullying every day.
According to PACER's National Bullying Prevention Center, cyberbullying is defined as "unwanted, repeated, aggressive, negative behavior - that takes place over digital devices like cell phones, tablets, and computers."
According to the Centers for Disease Control and Prevention's Youth Risk Behavior Surveillance System (YRBSS), at least 15 percent of students have been electronically bullied.
Amy Reed, a social worker for Nettleton High School, said she sees cyberbullying more frequently than she would like.
"Some students are more prone to say things over a phone or a text than they would face to face," Reed said.
Two Nettleton High School students spoke to Region 8 about their own personal experiences with cyberbullying and how it affected them mentally.
"I would get sent stuff, or I would see it all on social media, and it got to the point where I just had to delete everything," said Derrick Island, a senior at NHS. "I thought it would never stop, but eventually, it got better."
"I had it from 5th grade all the way up to my 10th grade year," said Carmen McShan, a junior at NHS.
Reed explained that it is best for those dealing with cyberbullying to let someone know, whether that be a counselor, a teacher, or the parents/guardians of the student.
"We always encourage kids, whether we're in a group setting or an individual setting if you know this is going on; if it's been done to you, please speak up," Reed said.
In her professional experience, talking makes the victim feel better.
"There's not as much pain as there was when you weren't saying anything," McShan said.
If children find themselves being severely cyberbullied, Arkansas and Missouri have laws to protect them.
The resource StopBullying.gov has a bullying hotline. The number to call or text is 988.
Copyright 2023 KAIT. All rights reserved.