Aspiring BR model back in Louisiana recovering after deadly crash in Virginia
Published: Sep. 20, 2022 at 12:28 PM CDT
|
Updated: Sep. 25, 2022 at 11:01 PM CDT
BATON ROUGE, La. (WAFB) - An aspiring model from Baton Rouge is back in Louisiana after being hospitalized in Virginia following a crash that killed two of her friends on her 23rd birthday.
Diamond Jonise, 23, of Baton Rouge, suffered fractures to her spine and pelvis along with multiple other injuries, according to her grandmother, Louisiana State Representative C. Denise Marcelle. Jonise is paralyzed from the waist down.
The crash happened on September 8, 2022, as a large group was driving in an RV through Virginia on their way to New York Fashion Week in New York City.
Their vehicle collided into the back of a tractor-trailer on Interstate 66. The impact caused the RV to run off the interstate, through a guardrail, down an embankment, and into several trees, according to Virginia State Police.
A report from NBC4 in Washington contains aerial video showing debris strewn across the interstate following the collision.
RELATED LINK: https://www.nbcwashington.com/news/local/2-women-dead-rv-driver-charged-after-crash-on-i-66-in-virginia/3153674/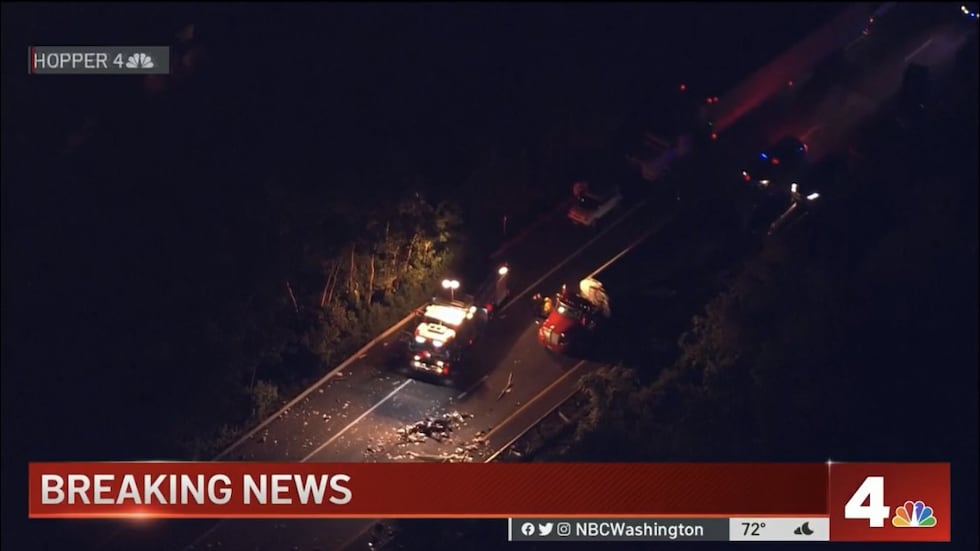 Jonise is a recent graduate of the University of Southern Mississippi and a 2017 graduate of Scotlandville High School in Baton Rouge. She is also a member of the Mu Nu chapter of the Delta Sigma Theta Sorority.
Marcelle, who traveled to Virginia to be with her granddaughter, says Jonise has undergone three surgeries for her multiple injuries.
On Saturday, September 24, officials at the Virginia hospital allowed Diamond to travel home on an ambulance back to Louisiana.
"She wanted to come home. We wanted to start the rehabilitation process. And so, my daughter rode with her for 17 hours in an ambulance to get her back to Louisiana. Today is the first time since I saw her since she was back." said State Rep. C. Denise Marcelle, Diamond's grandmother.
Marcelle says her granddaughter ate a whole meal Sunday, and doctors plan to start intensive rehab this week.
"To start the training on getting onto the wheelchair, what have you. And then they are going to start the therapy of course to try and get her to walk again."
Jonise spoke to WAFB's Lester Duhe' and expressed her gratitude for the prayers and well wishes from across Louisiana following the accident.
"This has been a very humbling experience. I think if anyone reads this story, what you should take away is that things change at the blink of an eye, your life can really be different. So, I'm humbled, I'm very thankful for the support and the love that everybody in Louisiana has poured out to me. I graduated and I moved away from Louisiana, but there's no place like home. And that's what I really truly realized. So, I just want to say thank you for the support. It's going to be a long battle but I'm not giving up. I'm not giving up, so I just wanted to say thank y'all for sharing and praying for me. And the prayers are working, I am healing and starting to recover," said Diamond Jonise.
"I'm just humbled by the outpouring of love," said State Rep. Marcelle.
Diamond is currently recovering at a hospital in Louisiana. Her grandmother knows that the road forward will be tough, but they will push through it.
"She is paralyzed. But we're not accepting that report. That's why we're going to press forward to do whatever we can to get some spine treatments or whatever that is, fusions, whatever the modern technology is to assist Diamond, that's what we're going to do."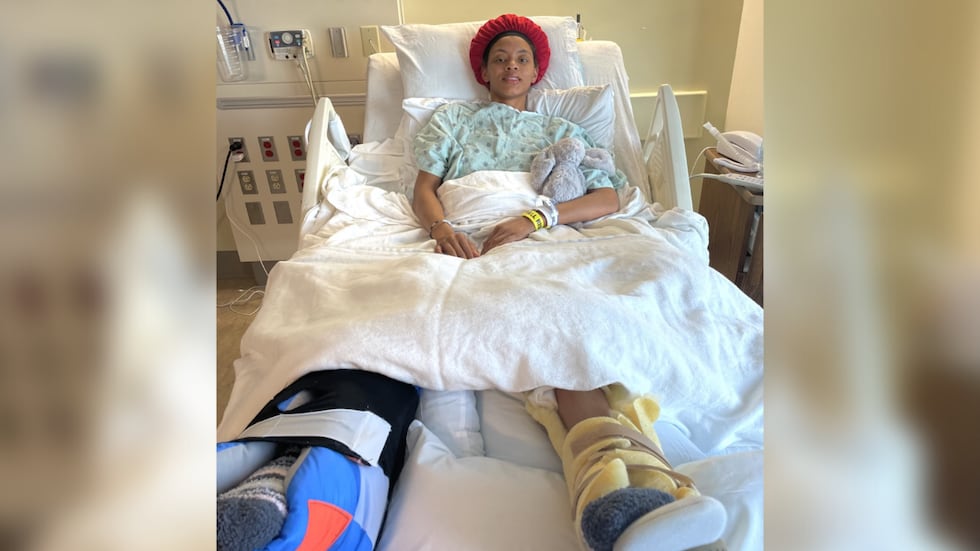 The two women who died, both from Texas, were inside the same RV. Four others in the RV as well as the driver of the tractor-trailer all received minor injuries, police said.
The driver of the RV, a Texas man, was charged with reckless driving and driving without a valid license, police said.
A GoFundMe account has been set up to help with Jonise's medical bills. Click here for those details.
Click here to report a typo.
Copyright 2022 WAFB. All rights reserved.