Two Lake Charles men sentenced to prison for sex with 14-year-old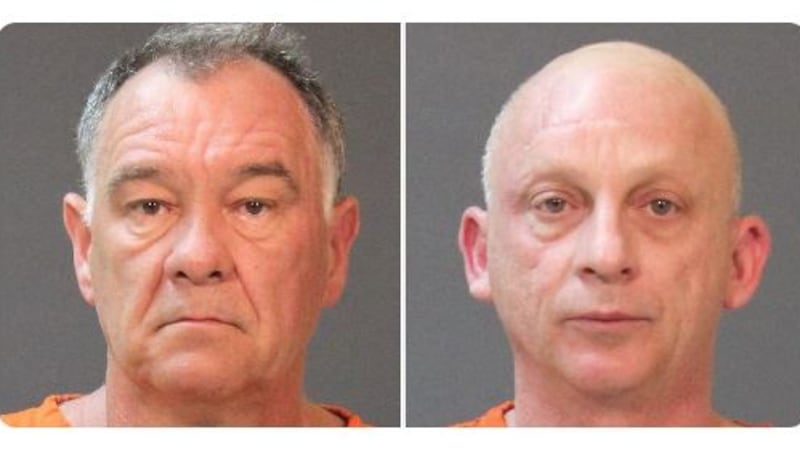 Published: May. 31, 2022 at 1:21 PM CDT
|
Updated: May. 31, 2022 at 7:55 PM CDT
LAKE CHARLES, La. (KPLC) - Two Lake Charles men were sentenced to prison Tuesday, May 31 for having sex with a 14-year-old girl.
Kenneth Mark Duplechin, 58, and Darren Shawn Gaspard, 57, both were sentenced for felony carnal knowledge of a juvenile. Gaspard will serve three years in prison after being sentenced to 10 years, with seven suspended. Duplechin will serve four years in prison after being sentenced to 10 years, with six suspended. Both will have to register as sex offenders.
Duplechin was 55 and Gaspard 54 when they were arrested in 2019.
John Green, Gaspard's attorney released the following statement:
"Judge (Mike) Canaday was fair in his ruling. My client accepts his responsibility for his actions. My client and I have nothing save sorrow in our hearts for the victim. We hope this helps to bring closure to her and her family."
Authorities said in 2019 that Duplechin picked up a girl he just met and brought her home, where he had sexual contact with her twice. The girl told detectives that Duplechin called Gaspard to come to his home, where Gaspard also had sex with the girl.
The girl is eighteen now and stood before the court. She read a statement saying she was in desperate need of help--but that they took advantage of her.
Ron Richard, who represents the victim, said she is pleased with the sentence.
"She came and she presented her victim impact statement and the court heard her and she was able to face these men who abused her and tell them how it impacted her and how she felt and she is very pleased with the court's outcome today," said Richard.
Both men were cuffed in court and taken into custody. Richard said the victim spoke partly to encourage protection of other vulnerable young girls.
"She is certainly concerned that she wouldn't be the last victim and she wanted to make sure that other young ladies, especially young ladies that are in precarious circumstances. Maybe life hasn't dealt them a great hand. She wants those young ladies to have protection and make sure these gentlemen could never do something like this again."
Calcasieu assistant D.A. Hope Buford called the crime despicable and applauded the victim's courage.
"She is a remarkable young lady who...stood up not only for herself but for every sex crime victim."
A transcription of the victim's statement is below. Her name and any identifying information is redacted.
Copyright 2022 KPLC. All rights reserved.